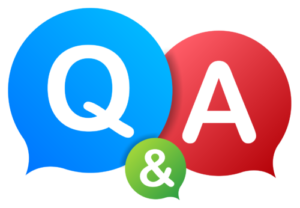 Today we're revisiting one of the foundational church systems, Assimilation, and answering a few of the most common questions.
Improving this system is the fastest way for your church to grow — especially coming out of a pandemic — so any time you invest here will reap great rewards later.
Q: WHERE DO YOU START WHEN THERE IS NOTHING IN PLACE?
A: Start with the handwritten note; other things can come with time. In your note, invite them to come back. Include a gift card and your business card. It's a mistake to think that you have to implement everything all at once. Be faithful with the few and you will be given more.
Q: WE USE GIFT BAGS AT OUR WELCOME CENTER FOR NEW GUESTS. WHAT KIND OF THINGS WOULD YOU MAKE SURE ARE INCLUDED? AND WHAT ARE YOU OFFERING YOUR ONLINE CHURCH FIRST-TIME GUESTS?
A: Have a main gift for them at your Welcome Center if you are meeting in person or send in a package by mail; I would recommend a copy of the book Unshakable, which I wrote specifically for first-time guests. I'd love to give you a free copy of the book – you can request one and learn more by going to www.UnshakableNow.com. For custom book co-authors, e-book options are also available. At the Journey Church we also offer all 3 digital editions to Online Church first-time guests.
Other things to include:
• Something that takes them to a survey (we do that with a bookmark)
• A brochure that gives overview of your ministry
• Invitation to newcomer's reception
• A sermon CD or download card
The common thread in all the items in your gift bag — items that help people take the next step in their spiritual journey, that nourish the soul. If they engage with it, it will move them forward spiritually.
Q: WE ARE DOING GREAT WITH THE CONNECTION CARD, HANDWRITTEN NOTE, EMAIL AND PHONE CALL FOLLOW-UP ON ALL FIRST-TIME GUESTS. OTHER THAN THAT, WHAT DO YOU SEE AS THE NEXT MOST IMPORTANT COMPONENT OF A HEALTHY AND FRUITFUL ASSIMILATION SYSTEM?
A: Definitely following up with your second-time guests; we have follow-up just for them. You have great opportunities to get them plugged in and connected with your church; for example, with small groups.
Q: WHAT DO YOU DO FOR THE PERSON WHO ATTENDS TWO TIMES AND THEN DROPS OFF THE MAP? IT SEEMS AWKWARD TO FOLLOW UP AT THIS POINT, AND YET THE INFORMATION FROM THOSE PEOPLE WOULD BE INCREDIBLY VALUABLE.
A: Don't give up on them — keep these people in your database and on your mailing list. It's not uncommon for someone to come a few times and then not return for a while. But then you'll see them again several months later. That's why it's important to stay in front of all guests you have welcomed through your doors.
Nelson
P.S. Plus go further on Assimilation through 3 upcoming training opportunities!
1) Assimilation Seminar LIVE Online Training
Join me next week for this special 90-minute webinar — 5 available times on Tues, May 23; Wed, May 24 or Thurs, May 25. Watch for your first chance to register!
2) Assimilation Seminar LIVE In-Person Training – Coming to a City Near You
Dates are opening up now for 3-hour in-person seminars on the power of Assimilation! Check the current dates and cities to see if training is in your area — more cities being added this month and next. Click here to learn more and sign up!  
3) You can update your Assimilation System and more at the upcoming Church Growth and Systems Boot Camp!
At Boot Camp I'll dive into each system — sharing the latest and most impactful lessons for maximum health and growth. Join me at a new location in Washington, D.C. for 3 packed days of training, on Wednesday, July 26 – Friday, July 28, 2023. This year you'll also get key church growth principles for each church system as professor and church growth expert Dr. Gary McIntosh joins me LIVE on stage. Kerrick Thomas and Jason Hatley are also back to teach on the systems as well and share learnings from The Journey Church.
Registration is open now — you'll save 53% when you use your special code: FAMILY
Plus you can bring your spouse for FREE and enjoy special rates for teams, like 4 guests for just $199 total!
Click here for more details and to secure your spot now using code FAMILY
Any questions, reply back or call us at 561.921.8488, ext. 2