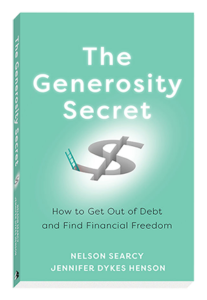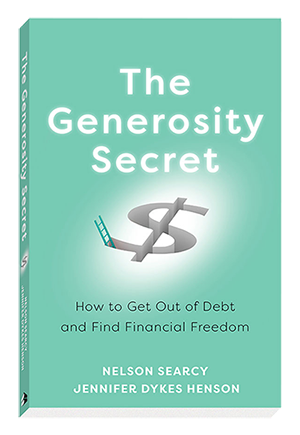 I'm excited to introduce to you one of my most personal books yet.
Going back to when I was in my early thirties, I looked around and realized I was in a big debt hole. My wife, Kelley, and I had married at a young age and made some foolish mistakes. After about five or six years of marriage, we had amassed over $22,000 worth of credit card debt, not to mention our outstanding educational debt.
Our minimum payment was about $350 per month, which was doable on our new grown-up salaries. The only problem was that after making those payments for about three years, we were still $20,000 in debt!
Shortly thereafter, God through us a curveball. Kelley and I found ourselves moving to New York City — one of the most expensive places in the world to live — to start a brand-new church. We settled into our pricey (they all are, especially back then!) Manhattan apartment with less money and less economic security than we had ever had.
And that's when God really began to work in my financial life.
In my new book, The Generosity Secret, I share the rest of the story — as well as the powerful principles, backed by ancient truths, that can put you on the path to financial freedom.
I invite you to join me on this journey to break free from the financial stress that may be keeping you from pursuing your passions and living a joy-filled life!
And when you pick up The Generosity Secret: How to Get Out of Debt and Find Financial Freedom today (either paperback or Kindle) you will also get access to over $349.95 in book bonuses.
Click here to follow my easy "A B C" process to get your book and your bonuses.
With your copy of The Generosity Secret, you will learn a proven, systematic approach to handling money in a God-honoring way that guides you step-by-step away from a life of financial strain — to a new reality of financial health and freedom!
My new book teach you how to:
get out of debt — and stay out
set smart goals for spending, saving and giving
live and give in a fulfilling way
and much more
Anyone who is ready to stop stressing about money will enjoy this book.
Click here to learn more and see step-by-step how to order and get your bonuses today! 
Once you order your book and enter your info in our short form by Monday, Nov. 30th, you'll receive these exclusive bonuses (Over $349.95 value):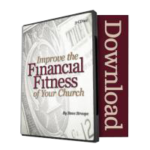 BONUS #1:
FREE Downloadable Resource: Improve the Financial Fitness of Your Church ($299.95 value) 
By Steve Stroope
Could your church use a financial tune-up? Do you have the proper policies and procedures in place to protect your church? In this proven 3-hour workshop, Steve Stroope (pastor and co-author of Money Matters in the Church) will teach you everything from cultivating regular givers to interacting with extravagant givers, managing budgets, debt and paying staff.
BONUS #2: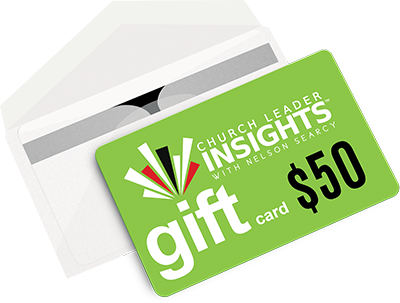 $50 Gift Certificate for the Church Leader Insights Store
This discount can be used on any of my online resources (by itself, this gift certificate is over 3x your investment in this book)!
Hurry – This exclusive bonuses opportunity ends Monday, Nov. 30th! 
Thank you in advance for ordering The Generosity Secret! I look forward to sharing my story with you and helping you too replace financial stress with financial freedom.
Click here to follow my easy "A B C" process to get your book and your bonuses.
Nelson
P.S. In addition to these bonuses, when you pick up your copy of The Generosity Secret, in it you'll find a special link to access even more FREE resources, including:
Budgeting resources, like a downloadable monthly budget ledger and personal finance plan, plus an overview of the best mobile apps to track your spending
Useful book recommendations for further study on financial fitness
Practical ideas for serving others and living generously
Valuable bonus audio training from me on How to Reduce Your Debt
And much more
Exclusive bonuses opportunity ends Monday, Nov. 30th — click here to order The Generosity Secret and claim over $349.95 in FREE book bonuses!