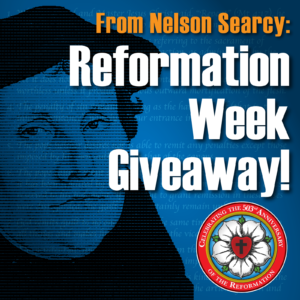 Happy Reformation Week! 
We are celebrating the 503rd Anniversary of the Reformation — and offering free downloads for you from my private library.
On October 31, 1517, Martin Luther nailed his 95 Theses on the door of the church in Wittenberg, Germany — sparking the beginning of the Protestant Reformation.
ACCESS YOUR FREE RENEGADE PASTORS REFORMATION ARTICLES COLLECTION + MARTIN LUTHER REPORT ($79.95 total value)
To celebrate the Protestant Reformation and encourage you in your ministry today, I'd like to give you exclusive access to a comprehensive library of articles, reports and books by and about Luther — several that I have written and all hand-picked from my private collection of Reformation-focused works.
In these documents, you'll find inspiring insights on Martin Luther's life and impact, lessons from the Reformation, recommended books, notable quotes, the five "Solas" you should know and more!
Click here to pick up your free Reformation Articles Collection!
And remember that the Reformation that Luther started over 500 years ago is far from over!
Your partner in ministry,
Nelson
P.S. Don't put this off — Reformation Day is this Saturday so this giveaway won't be available for long.
Click here to access your free Reformation resources today.