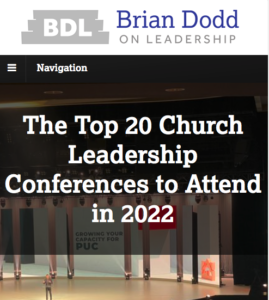 An honor to be on this list by @BrianKDodd. Hope you can join us March 15-17. Check out www.RPConference.com to learn more.
Join the virtual conference from anywhere. Low rates. Top speakers like Elmer Towns, Ken Boa and more. Plus free books!
Click here to see Brian Dodd's Top 20 Church Leadership Conferences to Attend in 2022!
Your partner in ministry,
Nelson