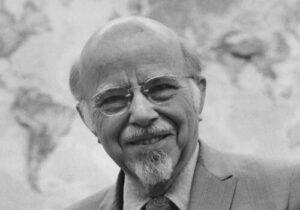 "Let us analyze causes for growth and non-growth. Let us remember that the task is indeed great and complex and ours is only one part of the whole. Let us ask God to forgive our sins – and push resolutely forward as if we had not sinned. There is much ground to be gained and there are many adversaries to be overcome, and the day is far spent."
– Donald McGavran, father of the Church Growth Movement, missionary to India and China, one of the premier missiologists of the twentieth century
December 15, 1897 – July 10, 1990
P.S. Discover the truth about Church Growth — straight from the modern founder's mouth. Get a FREE Revival and Church Growth Bundle as we remember Donald McGavran this week. LAST CHANCE: Click here to access this exclusive giveaway now!