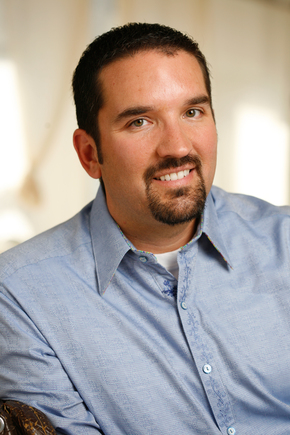 Over the last couple of weeks, I've shared how coaching impacted my life and also about how I started coaching pastors (I've personally coached 2100+ pastors since 2004). This week I'd like to get more direct (with your permission) and challenge you to step up and join my new Gold Coaching Network for Senior Pastors that begins on Tuesday, March 6.
Why issue such a challenge? The answer: Everyone needs a coach.
It's true.
Think about it.
Let's just start with the world of sports (something I'm admittedly not an expert on) and an article I read this past week. Tom Brady, love him or hate him, was the MVP for the just-completed NFL season and came close to winning his 6th Super Bowl ring.
Guess what Tom has? Wait for it . . . a coach!
And not only does he have the coaches who are provided by the Patriots organization, he has personally engaged an outside coach. Who, both in season and offseason, helps TB12 develop and perfect his skills.
Not a football fan? Pick your sport — all the top players have a coach.
One more example: My friend, Bernhard Langer, is a professional golfer (senior tour) and a regular speaker at The Journey Church. He has a couple of green jackets but also, wait for it . . . a coach!
I'll be the first to admit that ministry is not a sport — it's far more important and much harder than winning a Super Bowl or earning a green jacket.
Ministry is the most demanding job (calling!) out there. So, why are you going it alone?
Isn't it time for you to secure a coach who can help you improve what you are already doing and teach you new techniques and skills?
Tomorrow I'll share with you the benefits of coaching. But for now, pray about getting a coach — and more specifically pray about allowing me to be your coach.
Why allow me to be your coach?
Humbly but frankly, no one has coached as many successful pastors as I have and no one has the track record I have. 2100+ coaching members and growing. My average coaching graduate, within one year of coaching, sees a 20% increase in giving and a 25% increase in attendance. (And that's just the average, many achieve far greater results). Those aren't the only two metrics — they also find greater balance and fulfillment, plus build healthier church systems.
By God's grace, I'm hoping to also coach YOU in my new Gold Network for Senior Pastors.
So, here's an invitation…
My next pastor-to-pastor Coaching Network starts Tuesday, March 6. I want to invite you to apply.
You can read all about it here and even go ahead and secure your spot (with some cool early registration bonuses). Just visit:
https://www.ChurchLeaderInsights.com/gold
I call this my Gold Level coaching network as it's the foundational one for any senior pastor who wants to grow personally and see their church grow. It's based on the eight systems of a healthy church (my proprietary coaching system — outlined on the website). Gold is the best place to start and the best entry point (dare I say most blessed network) for you as a Senior Pastor.
If, after checking out the website, you still have questions about the network, just send an email (every reply is read) with your question and cell phone number to info@churchleaderinsights.com. You will get an answer via email or phone call.
Thanks for reading. Your partner in ministry,
Nelson
P.S. This is the fifth blog post in a series — I did a two-parter on My First Coaching Experience and two parts on How I Started Coaching Pastors. To read the previous ones, just follow the links below:
My First Coaching Experience
Click here for Part 1
Click here for Part 2
How I Started Coaching Pastors
Click here for Part 1
Click here for Part 2