---

Download MP3
Top 3 Stress Management Lessons
In this practical podcast, you'll gain an overview of Nelson Searcy's top 3 lessons for managing stress. You'll go inside his Renegade Pastors Network to hear this powerful teaching. Listen today!
Related Resources & Events:
Partner together with Nelson for maximum impact - personally, pastorally and in your family. This monthly network is designed for pastors who refuse to settle for average. Join today for just $1 and receive over $813.20 in Bonus Resources!
In this brand new 3-hour resource from Nelson Searcy, discover 10 proven strategies for managing the stress of ministry, so you can have a greater impact on the Kingdom! Nelson shares his secrets of stress management with practical insights and steps that you can start implementing immediately!
Join Nelson in this brand new FREE webinar as he teaches you the Eight Systems of the church and how to maximize those systems for greater effectiveness.
---

One of my great mentors is Dr. Elmer Towns (co-founder of Liberty University) and I'm excited to share with you a challenge from him today inspired by a recent intensive study he conducted on the Ten Most Influential Churches (see the PS for an exclusive resource based on that study). This study was about finding […]
---
---
Why Average is Dangerous - and How to Move from Mediocrity to Meaning in Your Life and Ministry!
Test Drive the Renegade Pastors Network for Only $1.00 for the First 60 Days!
PLUS Get $1,011.20 in free bonuses by joining now
Let Nelson Searcy help you maximize your ministry and fulfill your calling in the NEW Renegade Pastors Network!
The Renegade Pastors Network is about a comprehensive approach to life and ministry. This is a monthly membership program that will help you grow as a leader in life and ministry - to maximize your God-given potential. As a member, Nelson will help you stay one step ahead of the calendar, make the most of your time and resources and fulfill your calling for the sake of the Kingdom.
Published by Baker Books
retails at $19.95.
Together you'll focus on:
Personal and Professional Growth
Church Health and Growth
Advanced Planning
Healthy Church Systems
Becoming a Better Spouse and Parent
Fulfilling Your Calling as a Minister
Stress Management and Emotional Strength
And much more!
PLUS - you'll get a FREE copy of Nelson's hardcover book, The Renegade Pastor: Abandoning Average in Your Life and Ministry.
Click here to go Renegade for only $1.00 plus get $1,011.20 in free bonuses!
---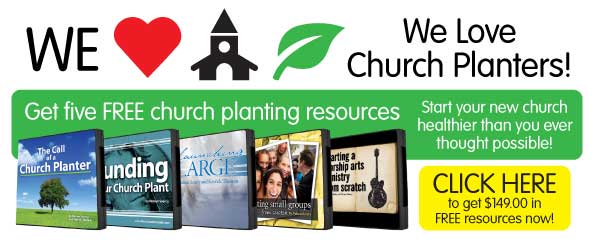 Downloaded Over 30,000 Times!
Get Nelson Searcy's "Healthy Systems, Healthy Church" E-book FREE! This FREE E-book will help you determine the current health of your church's systems and give you practical help as you lead your church to greater health and effectiveness.
---
Featured Resource

As a church leader, you need to understand the past in order to shape the future. And as an expert in historical church growth, Dr. Towns has NEW insights and applications for you from an impressive study of the ten most influential churches in recent history.
You may not know many of these churches and church leaders – but you will soon discover their great impact on your ministry today.
---
As Featured On