X
Grab Nelson Searcy's New Book for $1.00
(Retail $19.99) – FREE Shipping Included!
Are You Ready To Transform Your Life And Ministry
From Average - To Renegade?
This relevant, step-by-step hardcover book offers you
profound yet practical insights to help you reclaim a life of
impact and excellence - and better fulfill your calling!
Limited copies - Next 199 Senior Pastors Only

Click Here to Get Your Copy Now!
---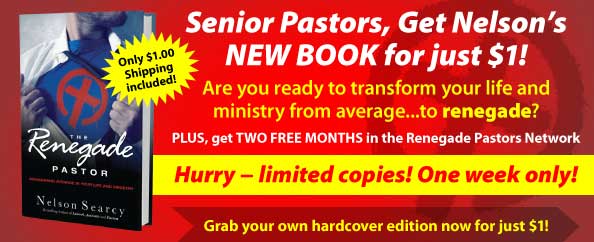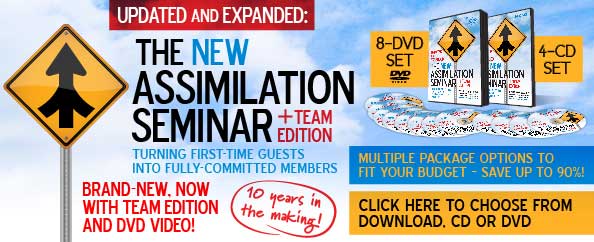 ---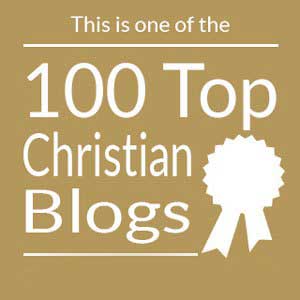 Breaking news: if you're still on the fence about next month's All-New Church Systems Check-up and Boot Camp, don't put this off any longer. This is the LAST WEEK to sign up at the Early Bird rate – or while seats still available! Like this newspaper headline says, you'd be missing out on a game-changing event for your ministry. […]
---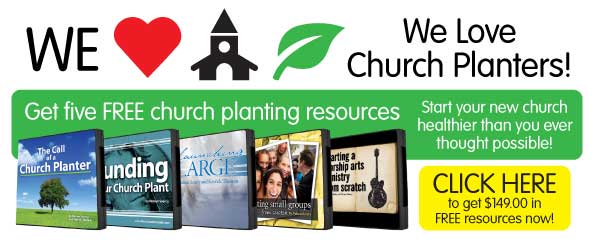 ---
As Featured On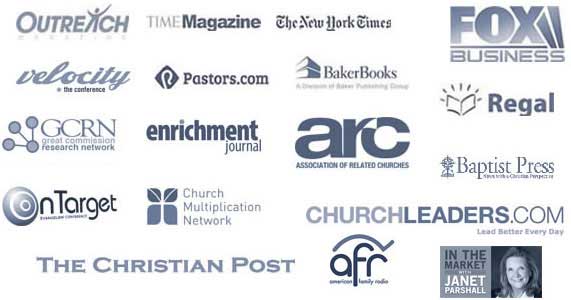 ---
Downloaded Over 45,000 Times!
Get Nelson Searcy's "Healthy Systems, Healthy Church" E-book FREE! This FREE E-book will help you determine the current health of your church's systems and give you practical help as you lead your church to greater health and effectiveness.
---
Featured Resource

In this exclusive new resource, How People Come to Faith in Christ, with an introduction by Nelson Searcy, you'll hear directly from Dr. McIntosh on the findings of this multi-year research project: a report on the methods that most influenced people to come to faith – and its applications for YOU.
---
Why Average is Dangerous - and How to Move from Mediocrity to Meaning in Your Life and Ministry!
Test Drive the Renegade Pastors Network for Only $1.00 for the First 60 Days!
PLUS Get $1,011.20 in free bonuses by joining now
Let Nelson Searcy help you maximize your ministry and fulfill your calling in the NEW Renegade Pastors Network!
The Renegade Pastors Network is about a comprehensive approach to life and ministry. This is a monthly membership program that will help you grow as a leader in life and ministry - to maximize your God-given potential. As a member, Nelson will help you stay one step ahead of the calendar, make the most of your time and resources and fulfill your calling for the sake of the Kingdom.
Together you'll focus on:
Personal and Professional Growth
Church Health and Growth
Advanced Planning
Healthy Church Systems
Becoming a Better Spouse and Parent
Fulfilling Your Calling as a Minister
Stress Management and Emotional Strength
And much more!
PLUS - you'll get a FREE copy of Nelson's hardcover book, The Renegade Pastor: Abandoning Average in Your Life and Ministry.
Click here to go Renegade for only $1.00 plus get $1,011.20 in free bonuses!
---