Nelson Searcy, Lead Pastor
The Journey Church
Founder, Church Leader Insights and Renegade Pastors Network
Nine months of Evangelism training with Nelson Searcy – Increase the number of people coming to Christ!
Mobilize Your Congregation for Evangelism and Equip People to Share Their Faith —
Go in-depth through Evangelism Coaching with Nelson Searcy!
Improve your Evangelism System: walk through each critical step of the process – Pastor Nelson Searcy is with you each step along the way!
Join Nelson's new Evangelism Coaching for an in-depth study of a proven system to increase the number of people you reach in your community. You'll receive nine months of online, on-demand training proven to raise the evangelistic temperature in your church!
ON-DEMAND:
Available now via a new on-demand, online module format, where you can participate each month for nine months. Your experience will be identical, no matter when you log in.
IN-DEPTH:
Led by Nelson Searcy, this coaching network is based on the proven Evangelism principles identified and taught by Nelson to thousands of churches through books, resources and live events.
AFFORDABLE:
Lock in the lowest monthly rate available now, saving $900! Get FREE access to the Renegade Pastors Network PLUS over $1,200.00 in new bonus resources!
YES, I WANT TO JOIN NOW AND GET OVER $1,200.00 IN BONUS RESOURCES! I'M READY TO JOIN THE NEW EVANGELISM COACHING NETWORK FOR ONLY $247 (THE LOWEST MONTHLY RATE!)
Imagine if you could double the number of people you reach for Christ? Take this important step now to equip your people to share their faith and connect with your community!
Lock in your VIP rate now for all nine months of training!
---
Here's what you'll receive in this new nine-month network:
Nine monthly online sessions focused exclusively on evangelism
Regular Q&A calls with Nelson Searcy
Over $1,200.00 in FREE resources from Church Leader Insights, plus special discounts on any new resources
Unlimited email access to Nelson Searcy and the CLI team
FREE attendance at many CLI (live to web) training events during your network (up to $729.00 value)
Private evangelism documents and strategies not available elsewhere
---
In your on-demand, in-depth online sessions with Nelson, you'll discover:
A step-by-step process to move people from the community to the core of your church
Four key areas of every thriving Evangelism system — and how to evaluate your position in each area
The seven evangelism mistakes that every church makes and what you can do to correct them!
An effective New Believer follow-up system for every person who places their faith in Christ
How you can break through your next growth barrier by planning a Big Day — Nelson walks you though it step by step!
Why people may not be responding to your preaching (and what you can do to fix it)
How to launch your own Servant Evangelism projects – using simple acts of service to spread the gospel in your community!
What you can do to "preserve the fruit" of those who make decisions for Christ
How to increase the number of people being baptized (regardless of how you baptize)
How to create a culture of Evangelism among your leaders and congregation
Five elements of a successful Big Day strategy to jump start your Evangelism system
How to challenge your staff and grow their commitment to reaching the unchurched
The top five numbers you need to identify and track as part of an effective Evangelism System
The ONE principle you must master to fully receive God's blessing on your Evangelism efforts
A complete ramp-up calendar to follow leading up to your Big Day so you don't miss any critical steps!
How to deliver a powerful invitation with opportunities for people to respond
The ins and outs of effective outreach through online and offline marketing — knowing what works and doesn't will mean the difference between filling your church and speaking to a half-empty room!
How to identify common barriers to baptism and take the steps needed to remove those barriers
Secrets to doubling your attendance on the biggest big day of them all — Easter Sunday (including the first action you must take)
And much more over the nine months of coaching with Nelson!
Includes surprise bonuses and materials from Nelson that you won't find anywhere else — only for coaching participants!
---
JOIN NOW AND RECEIVE THESE BONUSES:
---
BONUS RESOURCE #1:
The Evangelism Seminar
$99.95 value, yours FREE!
---
BONUS RESOURCE #2:
The New Believer Seminar
$99.95 value, yours FREE!
---
BONUS RESOURCE #3:
The Ignite Seminar
$99.95 value, yours FREE!
BONUS RESOURCE #4:
Planning a One-Year Preaching Calendar
$39.95 value, yours FREE!
---
BONUS RESOURCE #5:
The Maximizing Baptism Seminar
$99.95 value, yours FREE!
---
BONUS RESOURCE #6:
Reaching Your Community Through Servant Evangelism
$39.95 value, yours FREE!
---
An Unbelievable Opportunity Demands a Great Guarantee
100% Coaching Guarantee!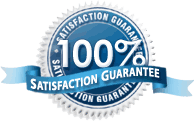 This network is not for everyone but if you choose to join, I would like to offer you a no-hassle, no questions asked guarantee. Here it is: I'm so confident that you will find this Network beneficial that any time you can call my office and tell me that this network isn't benefiting your church or your leadership ability and your membership will be canceled. Plus, you can keep any of the resources, MP3s or seminar materials that you have received to date.
In other words, I want to remove any fear you might have in joining this network.
You can try it with absolutely NO RISK!
---
ADDITIONAL BONUS: FREE Renegade Pastors Network Membership (Over $1,200.00 Annual Value)
Regularly $99.00/month - FREE when you join Senior Pastor Coaching
A Renegade Pastor is someone who has abandoned "average" and is pursuing God's highest and best for their life, their ministry and their church.
Your membership benefits include:
A Monthly Leadership & Strategy Briefing call with me where you'll be challenged and guided to maximize your ministry each month
Monthly Equipping Interview Call where I interview other leading authors - past interviews include Steve Stroope, Patrick Lencioni, Bill Easum and Gary McIntosh
MP3 and CD recordings of both the briefing and interview calls each month - don't worry if you can't make the live calls, you won't miss a thing
Members-Only Online Hub where you can access your files, resources and recordings at all times
Continually Updated Renegade Pastors Documents and Directory
30% Off Discount on all Church Leader Insights resources for the duration of your membership
And much more!
EVEN MORE BONUSES - As a new member of the Renegade Pastors Network, you'll immediately receive these Bonus Resources ($813.20 Value):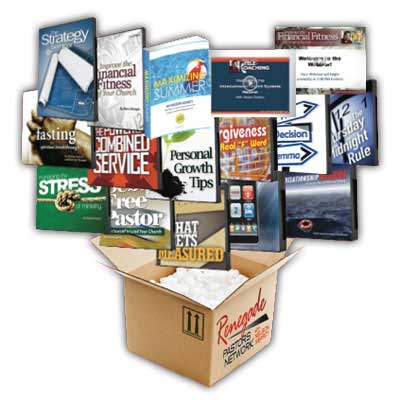 $813.20 in Immediate Bonuses - Yours FREE when you join Senior Pastor Coaching
Improve the Financial Fitness of Your Church ($99.95 value)
The Strategy Seminar ($99.95 value)
From Stress to Rest Sermon Series ($99.95 value)
Forgiveness: The Real F Word Sermon Series ($99.95 value)
Relationship Rescue Sermon Series ($99.95 value)
Introduction to Church Systems Webinar ($49.95 value)
Improve the Financial Fitness of Your Church Webinar ($49.95 value)
Managing the Stress of Ministry ($29.95 value)
Debt-Free Pastor ($29.95 value)
Fasting For Spiritual Breakthrough ($29.95 value)
Maximizing Summer E-book ($23.95 value)
The Thursday Midnight Rule ($19.95 value)
What Gets Measured ($19.95 value)
Personal Growth Tips ($19.95 value)
The Power of a Combined Service ($19.95 value)
The Decision Dilemma ($19.95 value)
Your monthly membership in the NEW Renegade Pastors Network will help you achieve personal growth, ministry-life balance and accomplish great things for God's Kingdom.
COMPLETE THIS FORM TO SECURE YOUR SPOT NOW!
Join before Friday and Receive Over $1,200.00 in Bonuses!
Only $247 a month (normally $397.00)!
HURRY - JUST 12 SPOTS LEFT!
Yes Nelson, I'm ready to join the NEW online Evangelism Coaching Network for the lowest rate available - only $247 a month (regular $347 a month)!
I'm ready to join the Monthly Online Evangelism Coaching Network - locking in my $247/month rate AND immediately receive FREE membership in the Renegade Pastors Network ($1,188.00 value) with the $813.20 in immediate bonuses!
Prefer to sign up by phone? Just call 800-264-5129.
Your credit card will be charged $247 today and on the 1st of every month for each monthly coaching session. Only submit the form once, otherwise more than one subscription may be charged to your account. Your statement will show the charge from the Nelson Searcy Company.
Your Online Evangelism Coaching Network and Renegade Pastors membership subscription is for ONE church. Please do not distribute these resources to any other church, organization, or individual. All materials are protected by federal copyright laws and cannot be distributed or reproduced without written consent.
If you have any questions about your membership, please email orders@churchleaderinsights.com or call 800-264-5129.
---
Nelson Searcy

Nelson Searcy is an experienced church planter, coach and church growth strategist, consulting with churches around the world, including many of the largest and fastest-growing ones. He's also the Founding and Lead Pastor of The Journey Church in New York City. Started in 2002, this groundbreaking church sees the majority of its growth coming from new believers and currently meets in locations in Manhattan, Queens and Staten Island, as well as San Francisco and Boca Raton, FL. Nelson is the recipient of the prestigious 2013 Donald A. McGavran Award for Outstanding Leadership in Great Commission Research. He is the author of over 80 church-growth resources and 15 books, including The Renegade Pastor: Abandoning Average in Your Life and Ministry, and the brand new The Difference Maker: Using Your Everyday life for Eternal Impact. He's trained more than 50,000 church leaders as founder of Church Leader Insights and the Renegade Pastors Network, which is designed to help pastors abandon average and strive for God's best in their personal lives and ministry. For more accelerated growth, pastors also participate in Nelson's Senior Pastor and Advanced Coaching Networks. His continued mission is to help church leaders around the world cooperate with God in creating healthy, thriving churches.