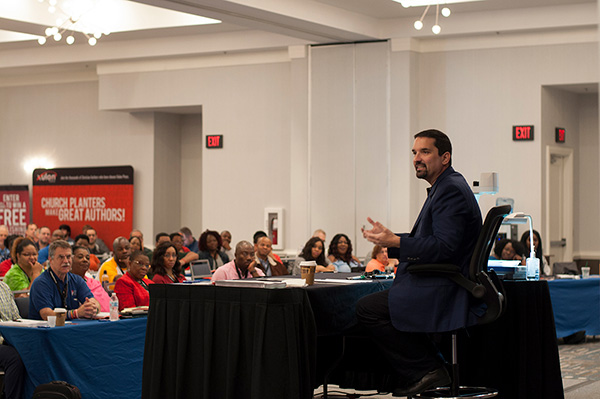 Trust me when I say I know church planting is difficult. I've started churches in New York City and Boca Raton, FL and have been coaching hundreds of Church Planters since 2004.
Starting a new church is both a profound spiritual journey and a challenging entrepreneurial endeavor all at the same time.
As a church planter myself and coach to hundreds of other church planters, I've discovered some battle-tested answers along the way – and I want to share these resources with you! My mission is to help you grow your church, develop as a leader and abandon average in your ministry. I've also written over 85 church growth resources and 15+ books, and have coached over 2,100 pastors through my networks.
Today, I want to help you start your new church healthier and more effective than you thought possible! I am so serious about helping you that I would like to give you over $149.00 in Church Planting Resources from Church Leaders Insights, click here to secure your resources now.
With these FREE Resources, you will learn:
What does it mean to be called?
How God prepared you for a specific place
How God prepares a place for you
The reality of money and church planting
Ideas for how to fund your new church plant
How to find individual and church partners
Types and levels of partnerships
What potential partners want from you
How to conduct a partners meeting
and much more!
You don't have to re-invent the wheel to plant a healthy, life-changing church!
The FREE resources include:

The Call of a Church Planter ($29.95 Value)
Every Church Planter needs to know they are called by God to plant a church. But how can you know for certain? In this downloadable resource, I will help you discover your unique call.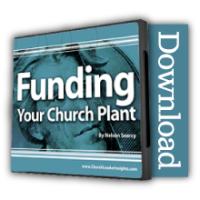 Funding Your Church Plant ($29.95 Value)
Church Planting is an expensive venture. With this downloadable resource from me, you will learn how to develop a proposal to attract the attention of partnering churches, how to determine which churches to approach for funding, and other ideas about how to fund your new church plant.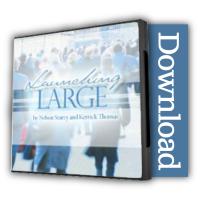 Launching Large ($29.95 Value)
Church Planting is a heroic venture and those who are called to attempt the challenge are in for a multi-faceted and often overwhelming challenge.Don't allow the size of the challenge to dictate your attitude, instead choose to look at the size of your God and the impact He wants to make through your new church!You can launch a new church much faster and larger than you think. Learn how in this resource!
Starting Small Groups from Scratch ($29.95 Value)
Starting Small Groups from scratch is one of the most challenging experiences for any church planter. Here's some straightforward advice from the trenches on what to do and what not to do!

Starting a Worship Arts Ministry from Scratch ($29.95 Value)
One of the toughest questions any Lead Pastor or Worship Pastor will face is how to start a Worship Arts Ministry in their church. In this resource, myself and Jason Hatley provide insights from the lessons they learned in building the Worship Arts Team at The Journey Church.
All you have to do to receive your free church planting resources ($149 value!) through an immediate download is click here to complete the simple web form.
God's vision for your church's impact is far larger than yours. By learning to identify and avoid these mistakes in your new church, you can cooperate with Him to reach more people, faster than you ever thought possible!
Your partner in ministry,
Nelson