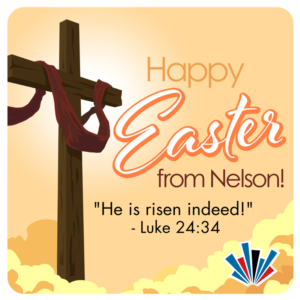 It's almost here — this Sunday is the Big Day!
And on this Good Friday, I wanted to take a moment to wish you and your family a BIG Happy Easter.
Without a doubt, this weekend has the potential to be the biggest and best Easter yet!
I would love to pray specifically for your service this Sunday. Feel free to send me an email to nelson@churchleaderinsights.com and let me know how I can do so.
Also if you have a moment, say a prayer for God to fill our 5 in-person services at The Journey across Manhattan and Boca — as well as our online services that are being held every 2 hours starting at 5pm ET Saturday.
Thanks for being a part of the Church Leader Insights family! May God use you to make an eternal difference in your community this Easter weekend.
Your friend,
Nelson and the CLI Team
"He is risen indeed!"
— Luke 24:34