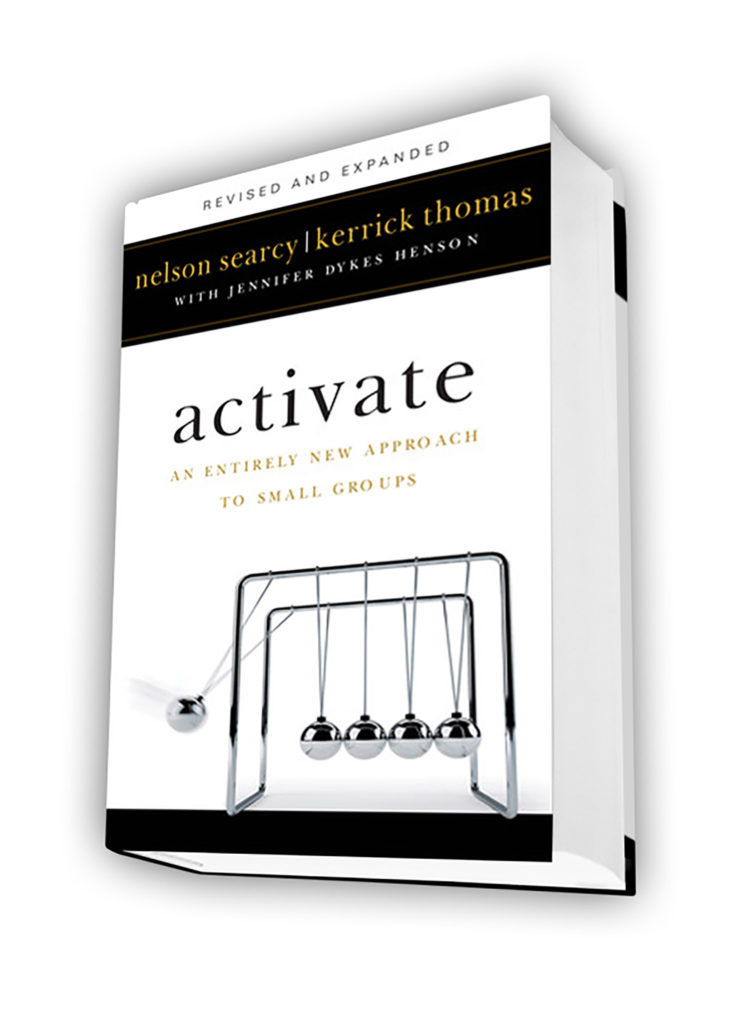 The below excerpt is from my book Activate: An Entirely New Approach to Small Groups. This revised and expanded edition shows church leaders how to make their small groups work. 
What about the man, the woman, or the family who comes to my church after small groups have kicked off? They've missed the promotion month. Can they not get into a group?
This is the most common question I get about the Activate system. It makes sense that you would want a new person to be able to get involved in a group right away. But again, think about what your new people are used to from their experiences within society.
Say that the family in question has just moved to your town. They have a daughter who is a sophomore in college. When they get to town in the middle of March, they know that their daughter can't just jump right in at the local university. She will have to wait until the next semester. That's just the way things work. The family isn't upset by this reality because they understand how the system is structured.
On the same note, if someone comes to a church and they want to know when the next small group semester begins, you will always be able to tell them that new groups get started in a month and a half. No matter when they come to your church, they should never have to wait more than a month and a half to sign up for a group.
Here's how that works: Some of your small groups – the ones that aren't full – should stay open for two or three weeks after the semester kicks off. So by the time groups actually close to late joiners, there is only about a month and a half until sign-ups begin for the following semester. Of course, the groups won't actually begin meeting for another month after that, but it doesn't matter. Your new people who are eager to join a group will begin to feel connected as soon as they sign up, and they will enjoy being part of the promotion month that precedes the new semester.
We have never had a problem with someone being upset that they couldn't get into a group right away. Most of them are so excited that they will have the opportunity to start fresh with a brand-new group – rather than joining a group where everyone already knows one another – that they are more than willing to wait.
The key here is remembering to think from the outside in. The truth is that the average unchurched person who comes through your door doesn't think, I need to get into a small group. They only know what you tell them. If they come to your church or come to faith during the time when groups are already in full swing, you should say, "Good news! In a month and a half, you will be able to sign up for a Growth Group. Between now and then, keep plugging in here at the weekend service, read your Bible, and share your faith." They will not think twice about waiting a month and a half to sign up for the group. In fact, they'll probably find comfort in it. Then, when it is time to sign up, the excitement around the promotion month will infuse them with an even greater desire to get connected.
              – Nelson Searcy and Kerrick Thomas, with Jennifer Dykes Henson
The above excerpt is from p. 61-62 of Activate: An Entirely New Approach to Small Groups.
Drawing from the startling success of small groups at The Journey Church, Nelson Searcy and Kerrick Thomas debunk the myths, set the record straight, and show how church leaders can implement a healthy small group ministry that gets the maximum number of people involved and solves many of the important problems facing churches of all sizes. These practical strategies will produce life-changing results.
P.S. – Click here to grab your copy from Amazon today!