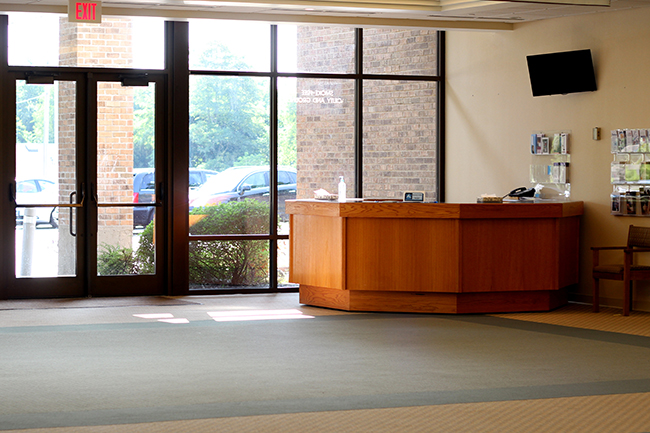 Today's guest post comes to us from Dave Milam for LifeWay.com.
You've only got about 10 minutes.
According to Greg Atkinson, founder of the First Impressions Conference, guests who visit your church decide if they'll return in the first 10 minutes of their visit.
For this reason, the lobby may be the most critical environment in your building for reaching the lost and welcoming guests. Your church lobby deserves ruthless evaluation through the critical eye of a newcomer.
Even if you feel your lobby needs an appointment with a wrecking ball, there are some things you can do now to leverage what God has entrusted to your care.
Here are 10 design secrets to help you take your church lobby to the next level.
#1:  Clear the clutter. If you're like most churches, you may have more junk in your lobby than you care to admit. Remove anything superfluous and eliminate everything that doesn't reflect the heart of your mission or strategically move people toward taking the next step.
Here are a few ideas:
– Replace large welcome desks with people stationed throughout the lobby with iPads for capturing guest information, welcome gift bags, or a simple guest information form.
– Reduce printed collateral and migrate information to your church's website.
– Dump any and all worn out furniture.
– And say goodbye to that Ficus tree from 1992. As a matter of fact, if you have any silk plants, kick them to the curb.
#2 Put coffee everywhere. You don't have to build a coffee bar that serves custom chai lattes to warm up the lobby. There's actually a growing trend of lobbies spreading out the goods with several small stations instead of one big one.And it's not just that kick of caffeine that makes coffee a valuable addition to any lobby. Scientific studies have proven that when guests hold a hot drink, they are significantly more likely to see the people and environment as warm and welcoming.
Click here to read the remaining 8 design secrets.
Your partner in ministry,
Nelson