FREE CHURCH SYSTEMS TRAINING EVENT – JUST FOR SENIOR PASTORS:

Led by Nelson Searcy, Founding and Teaching Pastor, The Journey Church
and
His Top Coaching Alumni Pastors
At a City Near You | 9am – 12:30pm Local Time
Check Below for Dates and Locations
Brand New Training — Completely Updated & Expanded!
FREE Only for the First 25 Senior Pastors in Each Location!
Click to Learn More and Choose Your Location
Special Invitation from Nelson Searcy:

Dear Senior Pastor,

It's possible to see more new believer and more baptisms by strengthening your Evangelism System.

See, since 2006, I have had the privilege of coaching over 3,000 pastors in my coaching networks to grow their churches by mobilizing their people for evangelism and reaching more lost in their community. The turnarounds I've seen have been dramatic. Even with churches that are 100 to 150 years old and stagnant for a long time.

I'm excited to partner with a few of these alumni churches for this special New Evangelism Seminar tour across the country! Scroll down to find the location nearest you below and the host pastor who will be leading and teaching this Seminar live. I will be attending via video in ALL locations.

Using the tools in this LIVE Seminar, you will see an increase of NEW people at church each week!

I encourage you to sign up for this one-time event now and discover the secrets to reaching more people for Christ!

Helping you reach and keep more guests,

Nelson Searcy

P.S. Feel free to invite as many other Senior Pastors who you know – in fact, I would greatly appreciate your help in getting the word out. I promise it will be worth their time. Thank you in advance!

Nelson Searcy
Lead Pastor, The Journey Church
Founder, www.ChurchLeaderInsights.com
ATTRACT MORE UNCHURCHED & MOBILIZE YOUR PEOPLE!
Discover the Secrets to Reaching More People for Christ in this LIVE 3-Hour Seminar — Pastor Nelson Partners with His Top Coaching Alumni Pastors Who Have Mastered These Tools in Their Churches and Can Show You Step-by-Step How to Get these Results in Yours!
Pastor Nelson Searcy invites you to join him and top coaching alumni pastors for step-by-step Evangelism training at a city near you!
FREE for You as a Senior Pastor — Only for the First 25 who Register in Each Location!
Plus, Just $19 for Up to 3 Staff and Key Volunteers to Attend — or Only $39 Total for 4 Guests! The Special $39 Rate is Like Bringing 2 Guests with You for FREE!
Click to Learn More and Choose Your Location
---
Dream with me for a minute.
Imagine if in a year:
You could dramatically improve the number of new believers inside your church
You could increase the number of people you baptize
You could attract more unchurched people through your doors each Sunday — making a much bigger impact
The members of your church are praying for the unchurched, and sharing their faith with the community
Your congregation is inviting their friends to come to church with them on a regular basis
All this IS possible, but it doesn't happen by chance — only if you're willing to do everything you can to cooperate with God to reach your church's full redemptive potential.
Partnering with God In Evangelism
Nelson Searcy learned over the years that when you have a strong Evangelism System, God will bless your efforts. But He will not bless a church that is not prepared.
Nelson remembers in the early years of ministry praying for God to give opportunities to reach more people for Christ. He prayed that one day we would see the same number of people on a Sunday that would normally match our attendance for the whole month!
It didn't happen overnight. It took months of prayer and planning. He knew that if it was going to happen He would have to find a way to equip his people for evangelism and raise the evangelistic temperature of his church.
So He created a system to identify the four areas of evangelistic focus that exist in every church and a step-by-step plan to challenge our church to both:
How to attract a crowd to your worship service — particularly the unchurched
And how to mobilize your congregation to share their faith
Because there is no more important mission that we have as pastors than to reach more people for Christ. Period.
---
FREE for You as a Senior Pastor and Only $39 Total for 4 Guests!
Click to Learn More and Choose Your Location
Learn the complete Evangelism system to attract more unchurched and mobilize your congregation!
Pastor and church growth strategist Nelson Searcy is partnering with pastors across the country to bring you this valuable training LIVE. This is Nelson's proven New Evangelism Seminar co-taught with pastors who are all part of Nelson's Titanium Coaching Network and have implemented these principles in their own churches. This is the first time this updated material has been shared in a LIVE event — or in any venue outside of Nelson's private coaching sessions.
During this 3-hour LIVE seminar you will learn:
The two sides of a thriving Evangelism System – and how to improve both!

The five groups of people you must be influencing or mobilizing in order to reach people for Christ

How to set your evangelism goals (measuring where you are and where you should strive to be)

How evangelism is NOT a _______ problem, but rather an ________ problem

The three key elements of an Evangelism System that you need to master — and that will be covered in this seminar

6 key evangelism measurements you need to know and be tracking on a regular basis (and the ONE key indicator that matters the most)

The main responsibility you have as lead pastor when it comes to evangelism (hint: it may involve some heat!)

3 ways you can raise the evangelistic temperature in your church

What you can't afford to delegate in the Evangelism System

The power of Easter Sunday and the ways you can challenge your people to really maximize this Big Day

The preaching focus that will give a big boost to your Evangelism System

The power of a personal invite (and how many would say YES if just asked!)

The secret to how your church can truly DOUBLE in just one day

The essential formula to follow in challenging your congregation to invite their friends

8 proven tools to reach the maximum number of people possible in your community

The key to greater returns on your promotional investment

The surprisingly cheaper marketing method that you cannot afford to skip!

What's even more important than creativity when it comes to your marketing and advertising (if you don't have this, people will say NO)

A 5-step new believer follow-up process — from the first hour someone makes a decision through the first month and beyond!

A creative baptism tool you can use to inspire others to get baptized and celebrate those newly baptized

The most important part of your entire evangelism system (you won't have a healthy system if leave this out)

3 ways to celebrate your new believers with others in the church

Small steps you can take immediately to start strengthening your Evangelism System and attracting more unchurched people

Highlights of the  3 key changes you should focus on for biggest results
---
FREE for You as a Senior Pastor and Only $39 Total for 4 Guests!
Click to Learn More and Choose Your Location
---
Turn Up Your Evangelism Efforts like Never Before —
Learn the latest Proven Strategies to Reach More People for Christ!
EXCLUSIVE BONUSES WHEN YOU SIGN UP EARLY!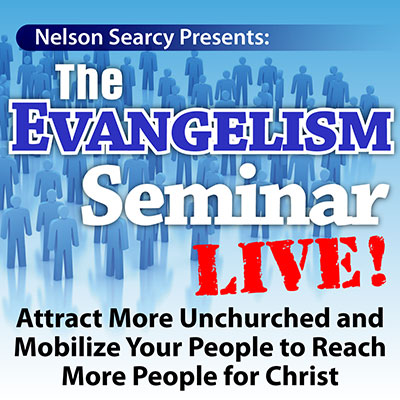 Two FREE Books with Your Evangelism Seminar Registration ($22.99 value):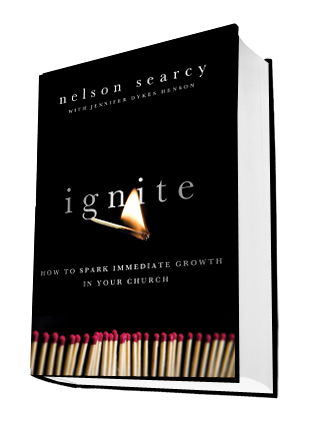 Ignite: How to Spark Immediate Growth in Your Church by Nelson Searcy
This is the perfect complement to your live Evangelism seminar — this book sets forth a step-by-step, biblically grounded, proven plan for creating immediate church growth through a "Big Day" to mobilize your people for evangelism.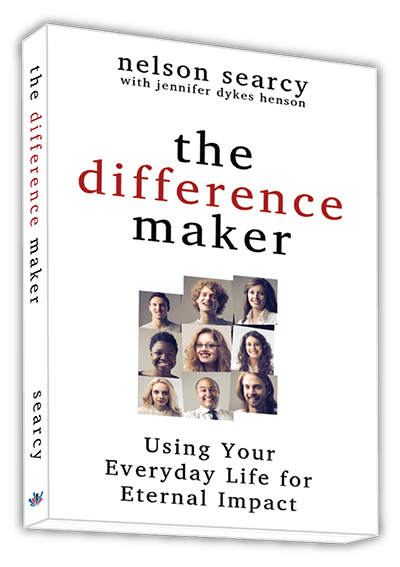 The Difference Maker: Using Your Everyday Life for Eternal Impact by Nelson Searcy
This is a small but powerful tool designed to motivate and equip your people share their faith. Get a free copy plus over two dozen FREE resources and tools (Over $149.95 value) that you can use to hold an evangelism training seminar in your church — based on the book! You'll also receive information on how you can pick up copies at our cost!
Note: Physical softcover books will be distributed at the end of the seminar to pre-registered Senior Pastors.
Based On Best Selling Resource:
★★★★★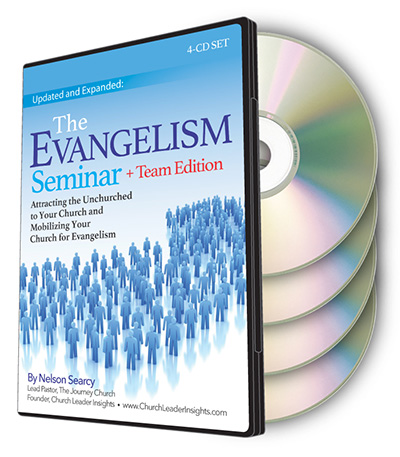 This LIVE Evangelism Seminar is based on Nelson Searcy's latest resource release, the Updated and Expanded Evangelism Seminar.
During the One Day LIVE Seminar, Nelson and his Top Coaching members will share the secrets to faster growth in your church through proven principles and a step-by-step plan of the Evangelism System.
If you're unable to attend the seminar, but would still like to get this teaching, you can purchase the full-length seminar which includes listener's guide, transcript, editable follow-up samples, evangelism documents and more. Find out more about the audio and video version at ChurchLeaderInsights.com/evangelism.
WHO SHOULD ATTEND
Are you serious about seeing life-change in your church? Do you want to see more unchurched people coming to your church? Do you want to see an increase in baptisms? Would it be incredible to see the people in your church inviting their friends and coworkers to come to church?
If you can answer "yes" to any of these questions, then this is the perfect event for you.
This event is great for:
Senior Pastors

Executive and Associate Pastors

Evangelism Leaders

Elders / Deacons

or anyone with a heart for reaching more people for Jesus Christ!
So… How Much?
FREE for the First 25 Senior Pastors Only in Each Location (Note: Registration at the Door Will Be $50!)
Plus, Just $19 Per Person When You Register 1-3 Staff and Key Volunteers to Attend — or Only $39 Total for 4 Guests! The Special $39 Rate is Like Bringing 2 Guests with You for FREE!
And the best part – Nelson is keeping the registration rate super low to make this training accessible to as many pastors as possible:
If I attend by myself – Completely FREE!
If I attend plus bring 3 people with me to one or both seminars – Just $19 per guest!
If I attend plus bring 4 people with me – Just $39 total (I will get 2 guest registrations for FREE!)
If I want to bring more than 4 people call 561.921.8488 ext. 2
For one low fee of $39, you can train 4 people from your church plus yourself!
But space is limited so be sure to register today and save your spots!
Note: $39 Registration is limited to individuals from one church. Separate registrations required for each church.
Choose Your Location Below — Just Click the Red Button to See Details and Sign Up!
---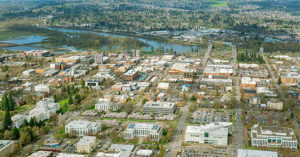 Keizer, OR (Salem, OR area)
Wednesday, January 29
Learn More and Register Now
---
---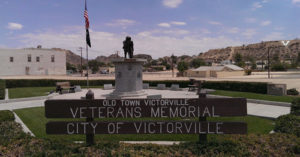 Victorville, CA
Thursday, February 6
Learn More and Register Now
---
---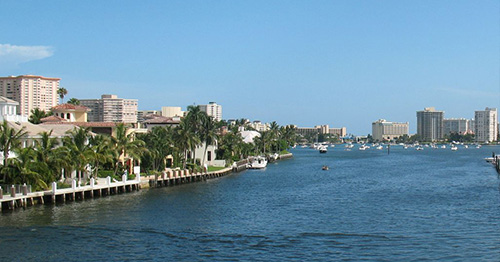 ---
---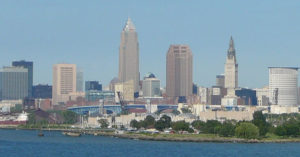 ---
---
---
---
---
Click the red Learn More and Register button with your preferred location above to sign up.
Or if you'd like to sign up via the phone please call 561.921.8488 ext. 2.
---
FAQ About The Evangelism Seminar
---
---
Meet Dr. Nelson Searcy
Nelson Searcy is an experienced church growth strategist, pastor, church planter and coach, serving in ministry for more than 25 years and consulting with churches around the world.
As founder of Church Leader Insights and the Renegade Pastors Network, he has personally trained more than 50,000 church leaders in over 45 denominations through live events, seminars and monthly coaching, helping them break common growth barriers like 125, 250, 500, 1000 and beyond, all while maintaining personal life and ministry balance. For more accelerated growth, pastors also participate in Nelson's systems-based Gold, Platinum and Titanium coaching networks.
Nelson is also the Founding and Lead Pastor of The Journey Church, with locations across New York City and in Boca Raton, FL. Nelson and his church routinely appear on lists such as "The 50 Most Influential Churches" and "The 25 Most Innovative Leaders." He is the author of over 85 church growth resources and 17+ books, including The Renegade Pastor: Abandoning Average in Your Life, Ministry and The Difference Maker: Using Your Everyday Life for Eternal Impact, and The New You: A Guide to Better Physical, Mental, Emotional, and Spiritual Wellness.
Nelson is the recipient of the prestigious Donald A. McGavran Award for Outstanding Leadership in Great Commission Research. His continued mission is to help church leaders around the world cooperate with God in creating healthy, thriving churches. He divides his time between NYC and South Florida. He and his wife, Kelley, have one son, Alexander.