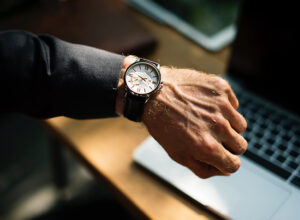 Pastors wear so many hats–preacher, counselor, human resources manager, maybe even plumber–that it may seem impossible at first to group similar tasks into blocks of time.
Many of us are so accustomed to jumping from one activity to another that it would be hard to break the cycle. But for renegade pastors, working in blocks of time is a great tool for increasing work productivity. It maximizes your focus and energy and can dramatically impact the fruitfulness of your ministry. There are several reasons why this approach is so effective:
It gives you a starting point. Have you ever been so overwhelmed with what you need to accomplish that you feel paralyzed? When you block time, you eliminate the feeling of not knowing where to begin. Your time is planned and you know exactly where to start.
It eliminates distractions. Your best work is going to be done when you are least distracted. Time blocking keeps you focused on one thing at a time, which is the best way to work.
It helps you complete important tasks more efficiently. The biggest, most important tasks of your ministry require as much connection as possible. Time blocking inherently concentrates your focus, so you can take care of the important things as well.
– Nelson Searcy and Richard Jarman
The above excerpt is from pg. 102 of The Renegade Pastor's Guide to Time Management. 
Time is your most important God-given resource no matter how hard you work, you can't make a day last longer than twenty-four hours. By mastering a set of proven time-management principles, you can regain control of your life. It is possible to manage your time so that you can stay on top of the never-ending demands of being a pastor, nurture your congregation, spend quality time with your family, and take care of your physical and emotional needs. Become the pastor God has called you to be.
P.S. – Click here to grab your copy from Amazon today!
Your partner in ministry,
Nelson