Do you know the best way to go from 'just barely enough' to 'having an abundance'?
It's as easy as understanding and implementing the fundamentals of a Christmas Offering.
In today's FREE training video (part two of my three video series), I'm going to get specific on the WHAT and the HOW of your Christmas Offerings so you can focus on the WHO of your Christmas Offering… and in the video, everything I talk about will be done connecting simple concepts that anyone can learn.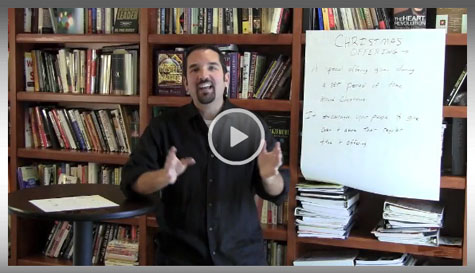 The way most pastors and churches think about special offerings (especially the Christmas Offering) is COMPLETELY upside-down…
And I'm going to teach you how to take what MOST people don't know about the Christmas Offering, and turn it into a SPIRITUAL GROWTH CAMPAIGN that will fund the mission of your church!
I'm dead serious. You don't want to miss this.
What if I showed you the different 'pockets' that people give out of and how you can communicate with people so that everyone will give over and above their regular tithes and offerings?
Click here to watch Free Video #2
See you there,
Nelson
P.S. –  BTW, if you missed Video #1 from last week, you can still catch that:
Just click here and scroll over to Video #1!