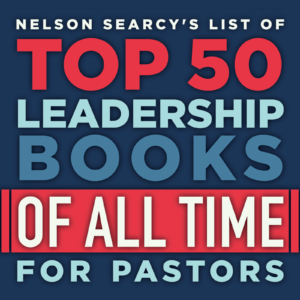 We're continuing our series of my top 50 recommended leadership books for pastors. High-achieving pastors know that "Leaders are Readers," and books have the ability to expand your leadership and your ministry in unique ways.
Here are books #45 – #43. They are shown in no particular order — just pick one to start with and you'll soon discover practical, effective ideas that you can start using to lead your own staff and your church.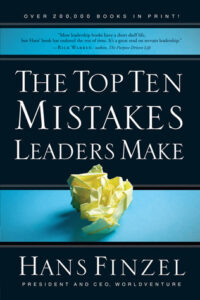 #45: THE TOP TEN MISTAKES LEADERS MAKE by Hans Finzel
Although leadership is the hot topic on conference agendas and book tours, most people who find themselves in positions of leadership have little or no training for the role. They simply continue to make the same old mistakes. With additional and newly updated material, this leadership classic reveals the most common errors that leaders consistently make-regardless of training or age-and the way to stop these bad habits from undermining their positive talents and accomplishments.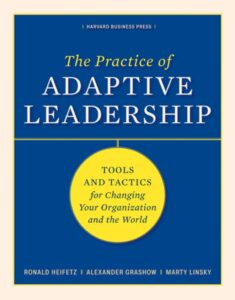 #44: THE PRACTICE OF ADAPTIVE LEADERSHIP: Tools and Tactics for Changing Your Organization and the World by Ronald Heifetz
In 1993, John C. Maxwell's now-classic work revolutionized the way leaders are made. By examining the differences between leadership styles, Maxwell outlines principles for inspiring, motivating, and influencing others from any type of leadership position – including as a business executive, a church leader, a teacher, or even a parent.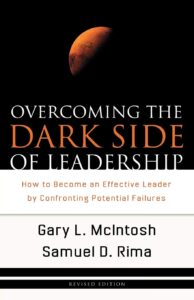 #43: OVERCOMING THE DARK SIDE OF LEADERSHIP: How To Become An Effective Leader By Confronting Potential Failures by Gary L. McIntosh & Samuel D. Rima
Using biblical and current examples, the authors describe the characteristics of five types of leaders and the problems they are most likely to have if their particular dysfunctions develop unrestrained. McIntosh and Rima offer a series of steps for leaders to consider so they can take control of their dark side and learn to harness its creative powers.
Watch for another update next Thursday as we continue our countdown.
Your partner in ministry




Nelson