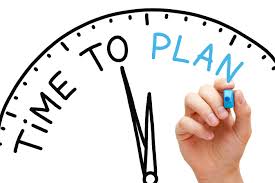 It's easy to fall into the trap of thinking there's a lot of time between today and Easter, now that it's in April this year.
But I'm raising the flag to tell you that NOW is time to start planning!
Here are some tips to help you start preparing to double on Easter:
Start praying for your Easter service now. Don't wait til April. Pray for your church to grow and for people to invite their friends.
Start developing your Big Day plan now. What is your plan for mobilizing your people to pray and invite their friends? What is your message focus going to be?
Start thinking now about your direct mail plan. It takes longer to ramp up a mailing campaign – getting your printer lined up, postal code, etc. If you work with a printer like Liberty Press, start contacting them now.
Start raising date awareness among your people. Talk it up among your staff, key volunteers and entire congregation.
Finally, make it a goal by God's grace for your church to double on Easter.
Your partner in ministry,
Nelson
P.S. –  Click here to learn more about how to double on Easter with my new resource The Maximizing Easter Seminar.