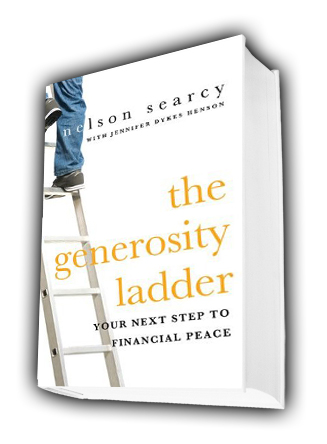 My little book The Generosity Ladder: Your Next Step to Financial Peace, continues to help more and more churches and I want to say Thank You to all who already picked it up for yourself and for the people in your church.
AND, with Black Friday behind us now, 'tis the season for savings – I just found out that Direct2Church.com is offering HALF OFF cases of The Generosity Ladder!
This book is a great tool for you to use to help educate your people on the truth of Biblical giving, and now you can order bulk copies for your church at 50% Off.
Click here to order bulk copies of The Generosity Ladder for your church at 50% Off
Once again, thanks for all of your support and I hope this book helps you raise the level of stewardship (and discipleship) in your church!