Stop and think about the incredible privilege of prayer for a minute. You have the ability to communicate with God–the author of the world, your Creator–whenever and wherever you want. You don't have to know a secret code, use any particular phrasing, or go through a priest. You can talk with God anytime. He is ready and willing to engage in conversation with you. In fact, he wants you to make talking to him a regular part of your day. As Paul wrote, "Devote yourselves to prayer with an alert mind and a thankful heart" (Col. 4:2).
When you immerse yourself in conversation with God, you do three things that act as catalysts for aligning your mind with his. When you talk to God, you
acknowledge his existence;
connect with him on a deeper level; and
demonstrate your dependence on him.
– Nelson Searcy and Jennifer Dykes Henson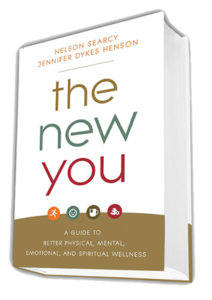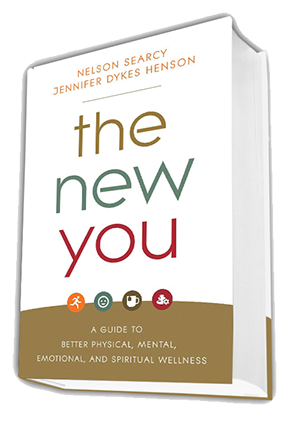 The above excerpt is from p.190 of The New You: A Guide to Better Physical, Mental, Emotional and Spiritual Wellness.
With your copy of The New You, you will come away with specific strategies on how to lose weight, get more sleep, lower stress, nurture better relationships, connect with God and much more! Anyone who wants to trade in the frustration of average living and less-than health for the hallmarks of the new life God promises will find The New You an effective personal guide for the journey.
Your partner in ministry,
Nelson
P.S. Just in time for the New Year, my health and wellness book can help you discover how you can live up to your full God-given potential in 2023 — The New You: A Guide to Better Physical, Mental, Emotional, and Spiritual Wellness. Click here to order a single copy now, or buy in bulk for your staff, family, and friends at this link here.