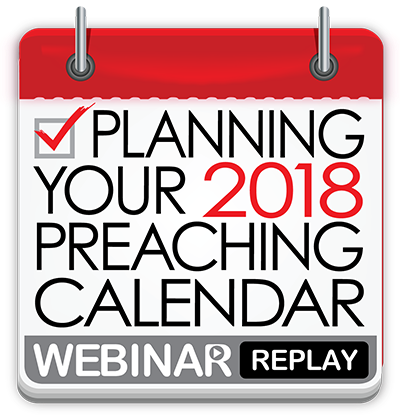 Save yourself HOURS and set up your preaching plan for the New Year: starting tomorrow you can attend one of the final six sessions of my all-new Planning Your 2018 Preaching Calendar webinar.
This has been our most popular webinar — I didn't want you to miss the training that has helped so many other senior pastors!
This webinar is ALL NEW with brand new teaching on how to prepare your own preaching calendar specifically for 2018. There are specific challenges that this year holds for us as pastors – I'll help you identify those challenges as well as the unique opportunities we have in our calendar to bring more people to Christ.
DISCOVER THE PITFALLS & POSSIBILITIES OF THE 2018 CALENDAR IN JUST 90 MINUTES
Don't delay and grab one of the last available time slots now – there will NOT be any additional times added!
Your partner in ministry,
Nelson