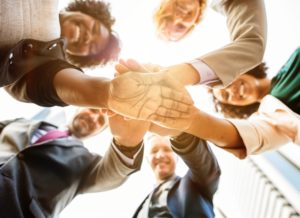 As the old saying goes: If you fail to plan, you plan to fail.
With Easter approaching — one of our biggest days of the year — I'd like to spin that a little and say:
If you fail to prepare, you prepare to fail.
Preparation is key to success in any endeavor. To leave your house in the morning, you have to prepare yourself. You shower, comb your hair and brush your teeth, right? If you don't, you won't be ready to face the world.
If you have a meeting to attend or a presentation to give, you study, review and practice what you are going to say. To cook a meal, you find the recipe, make sure you have all the ingredients and pull out the pots and pans you'll need.
Likewise, when it comes to running your church, you prepare. Every week, you get ready for the service — this Easter week more than ever! You plan the preaching, the music and the special speakers. You plan the children's activities.
You work tirelessly until you are prepared for every aspect of the weekend — but are you ready for the guests who will be joining you? As has often been said, the church is like a family expecting guests.
Is your family prepared?
INTENTIONAL HOSPITALITY
Imagine I've invited you into my home for dinner. I would put a lot of effort into getting ready for your visit. I would take the piled-up newspapers out to the recycling bin, pick up the toys in the hallway and even run a dust rag over the furniture. I would want to make sure that my home gave the best possible impression of me.
When you arrive, I would show you around, make sure you know where the bathroom is and give you a comfortable place to sit. For our meal, I would make something I know you would enjoy. In short, I would do everything in my power to make you feel welcome and respected as a guest in my home. By preparing in advance for your coming, I would be able to treat you with the hospitality you deserve.
The Church — your church — truly is a family expecting guests. And you should be ready to show them intentional hospitality when they arrive. While they are in your company, they need to feel comfortable and valued, no matter where they are in their spiritual development.
When they leave, be proactive in giving them a return invitation they'll be hard pressed to refuse. Your church is a representation of the bigger family of God. As you put a system in place to effectively integrate guests into the family, you will be fulfilling part of the responsibility God placed on you when He prompted them your way. God is honored when you show your guests true biblical hospitality.
THE PERFECT EXAMPLE OF SERVICE
God has not only given us the responsibility of being hospitable to His guests, but He has also given us the perfect example of how to go about it.
Jesus came to the earth to serve, not to be served. Throughout the New Testament, we see His examples of selfless service for those He had the opportunity to influence. And we've been left with the challenge of doing even greater things.
That is a high challenge, especially when it comes to caring for those who may not yet know Him. When we serve our guests well, we reflect Jesus' attitude and mindset toward them.
ASSIMILATION is simply well-planned biblical hospitality. With the right system in place, we, as a family, can serve our guests in a way that will truly touch lives for God's Kingdom. If we fail to prepare for our guests well, we prepare to fail both them and the mission we've been called to.
Let's focus on preparing well and reflecting Jesus to every person who walks through our doors.
Nelson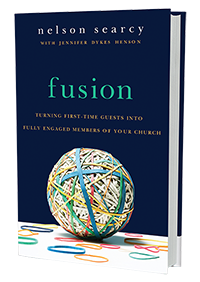 P.S. Go deeper on developing your Assimilation system, with these resources:
These resources offer a biblically grounded, proven plan for establishing a relationship with newcomers that ultimately prompts them to become fully developing members of our congregations.
Be sure to show intentional hospitality this Easter Sunday to connect with your first-time guests!