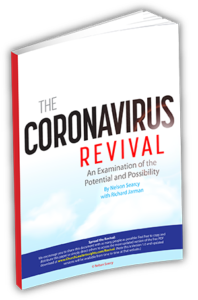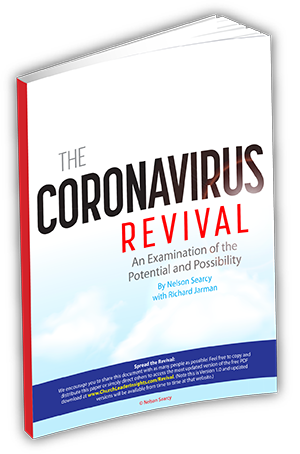 We're living and pastoring through a tragic time. But I also believe that this could become one of the finest hours for the church.
In fact, if God moves, and the church responds appropriately, we could see the largest revival of our lifetime!
In case you missed it, I have put together the very first version of a new whitepaper on:
– WHY we believe this is possible
– HOW it may happen and
– WHAT you as a local church pastor can do to "get in on the ground floor" of what God might do in the wake of this worldwide catastrophe.
Time is of the essence to be a part of this movement; don't wait to secure your free copy — click here to access it now.
Inside this 20-page PDF e-book, you'll discover the steps you can take today to partner with God and lead your church toward revival and spiritual awakening!
Part of these steps is an initial challenge for you to personal prayer and, if you feel led, to invite your church and key leaders to pray for revival. You'll also find a FREE PDF download of a Five Ways to Pray for Revival bookmark!
Just click the link below to complete a short form and access your free Revival materials:
www.ChurchLeaderInsights.com/Revival
I hope this e-book will inspire and encourage you in your ministry during this challenging time. You'll also find specific ways you can be a part of what I pray will be a worldwide movement — but one that starts right here in your community!
Nelson
P.S. Spread the Revival! Once you download your copy, I encourage you to share this e-book with as many people as possible.
This e-book will ALWAYS be free. Direct others to access the most updated version of the free PDF download at this link:
www.ChurchLeaderInsights.com/Revival
Don't wait — access your revival materials today to take these critical next steps to lead your church!