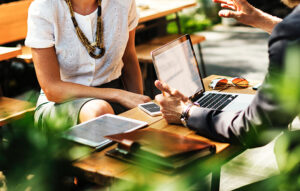 The below excerpt is from my book The Renegade Pastor: Abandoning Average in Your Life and Ministry.
Fulfilling your calling inherently means rising to the highest level of potential God has put in you. In order to reach your potential, you need a coach. Why shouldn't you? The greatest business leaders, entertainers and athletes the world has ever known have had coaches to guide them to the top of their game. Bill Gates has written about the power of coaching. Meryl Streep still works with an acting coach. Michael Jordan had a personal coach every year he played basketball. Even at the pinnacle of success, he knew he still needed someone training him, helping him and directing him to even higher levels of the potential within him. So do you.
As part of your personal growth plan, I strongly encourage you to submit yourself to coaching. Nothing can better equip you for the mission you've been called to. But be thoughtful in your choice. While there are a lot of people out there offering coaching for church leaders, not all coaches can give you applicable tools to meet you where your church is today and help you move it toward the future God has in store. Be careful of coaches who don't have a proven track record of success. Also be wary of those who are not practitioners themselves, or who have been out of the ministry for a while. When it comes to coaching, relevance is paramount. Knowing what worked last week, last month or last year isn't nearly as important as knowing what's going to work next week, next month and next year.
My life's great passion is coaching leaders like you who are committed to partnering with God to unleash the full redemptive potential of their churches. If you'd like to find out more about the coaching I offer, visit www.ChurchLeaderInsights.com/Coaching. I would be honored to work with you.
– Nelson Searcy and Jennifer Dykes Henson
The above excerpt is from pg. 81-82 of The Renegade Pastor: Abandoning Average in Your Life and Ministry.
Drawing from Nelson Searcy's decades of ministry experience, The Renegade Pastor is a relevant, step-by-step resource for church leaders who are ready to step up in surrender to the pursuit of God's best for his or her life and work.
P.S. – Click here to grab your copy from Amazon today!
Your partner in ministry,
Nelson