What Does Your Website Say About Your Church? FREE E-book – What's Missing On Your Homepage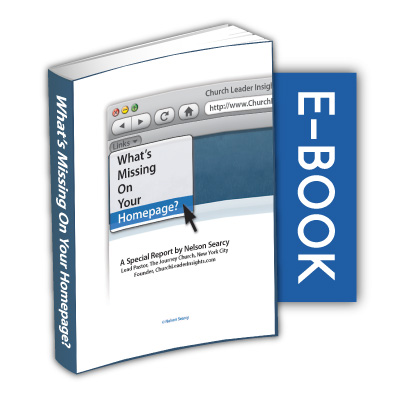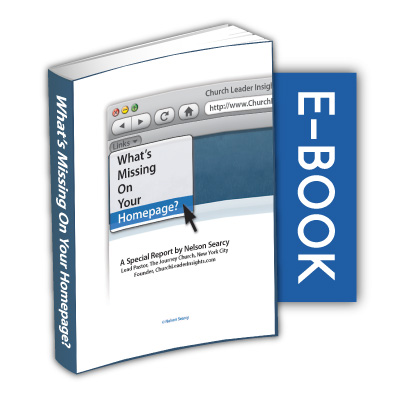 What Does Your Website Say About Your Church? FREE E-book – What's Missing On Your Homepage
Discover the nine simple steps to double – or even quadruple – the effectiveness of your website!
These days, your church's website is the "front door" for most of the people who are considering attending for the first time. In fact, I read in a recent study that 61% of new church attenders said that the church's website was "somewhat to very important" in their decision to attend.
But the sad truth is, without careful and thoughtful evaluation, your website may very well be hindering your growth – actually keeping new people from attending!
In this FREE e-book you'll learn:
Why your current website may actually be hindering your church's growth
What NOT to include on your website's homepage (no matter what your web designer tells you)
The 3 simple, non-negotiable elements you MUST include on your homepage for it to be effective
BONUS – How to invite even more people from your community to check out your website
…and much more!
There's nothing more painful than missed opportunities – especially when it comes to the opportunity to reach more people for Christ!
Download your FREE copy below!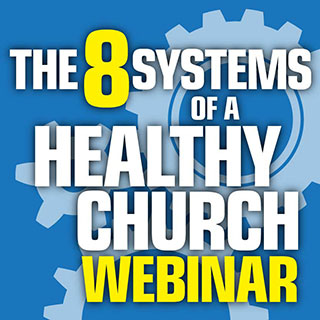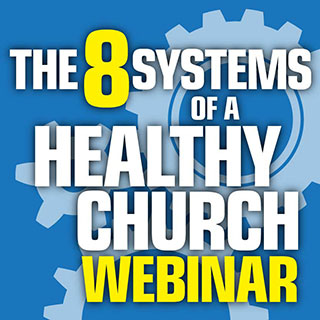 BONUS: Join Nelson Searcy for this FREE, 75-minute webinar to discover all eight of your church's systems and how you can begin to make each of them more effective for greater health and growth.
Grow your church through healthy systems!
Like the human body, your church body functions best (and as intended) with optimized and healthy systems. By identifying and upgrading your church's systems you'll be able to reach more people and make stronger disciples.
Here's what you'll discover:
How your church could be seeing much greater Kingdom results than it is now.
The eight systems of your church and why God designed them to fulfill the purposes of His church.
How each system will Save You Stress Time Energy and Money (and reduce your leadership headaches).
Which system you can upgrade now to see immediate growth (as quickly as next Sunday).
How one system holds the key to reduced stress and increased creativity each week.
Your clear next steps to begin upgrading your church's systems immediately.
And more!
So Don't Wait – Complete the Form Below to Get Your FREE E-book!
Meet Dr. Nelson Searcy
Nelson Searcy is the Founding and Lead Pastor of The Journey Church, with locations across New York City and in Boca Raton, FL. By God's grace, he identified and developed the Eight Systems of a Healthy Church® that he has used to coach over 3,500 churches in the US and around the world to adapt those eight systems to their unique ministry fields, resulting in great health and growth.
Nelson regularly coaches pastors online and in-person through the Church Leader Insights and Renegade Pastors Network ministries that he founded. He also leads several annual pastor in-person conferences and online training events. In ministry for more than 25 years, Nelson and his church routinely appear on lists such as "The 50 Most Influential Churches" and "The 25 Most Innovative Leaders."
He is the author of over 100 church growth resources and 19+ books, including The Renegade Pastor: Abandoning Average in Your Life and Ministry, The Difference Maker: Using Your Everyday Life for Eternal Impact, and Fusion: Turning First-Time Guests Into Fully-Engaged Members of Your Church. Nelson is the recipient of the prestigious Donald A. McGavran Award for Outstanding Leadership in Great Commission Research.
He is a longtime student of church history, especially mastering the areas of evangelism and church growth. He divides his time between NYC and South Florida. He battled Stage 4 cancer and has been cancer-free since 2018, praise God! He has an amazing wife, Kelley, and a teenage son, Alexander, who continues to grow in so many ways.