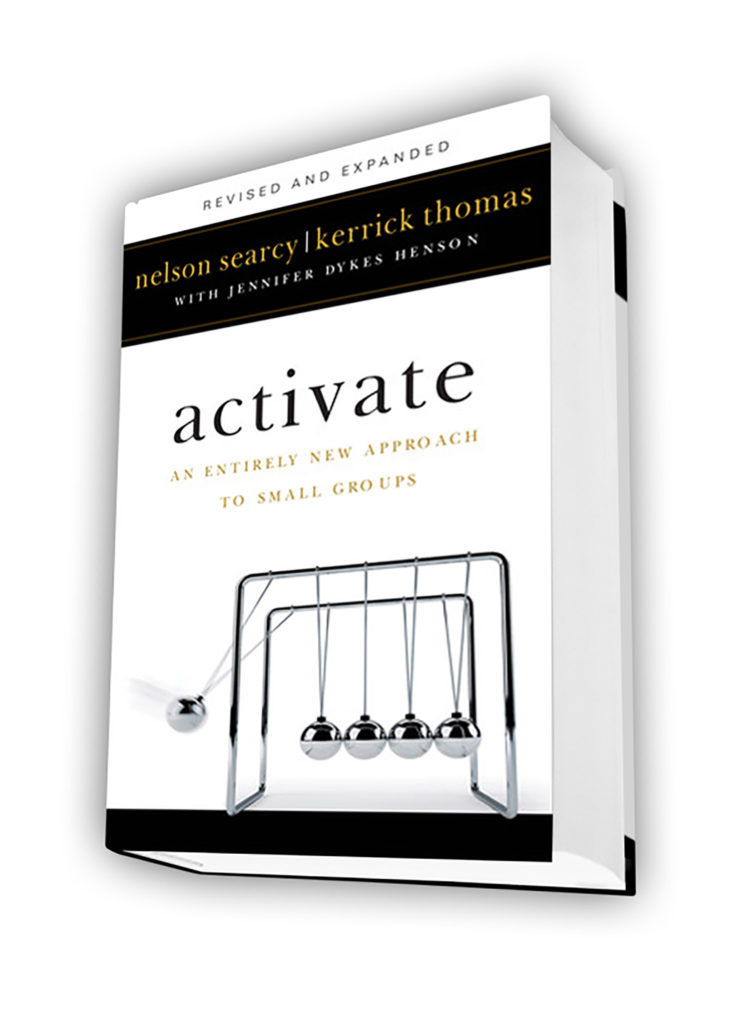 The below excerpt is from my book Activate: An Entirely New Approach to Small Groups. This revised and expanded edition shows church leaders how to make their small groups work. 
What would the church look like if we all got serious about our focus, eliminating the misguided ideas and habits bogging us down? Imagine if each one of us made a commitment to concentrate only on those things that strengthen the body of Christ individually and as a whole, refusing to be held back by the problems and distractions that try to squelch our effectiveness. In other words, what if we eliminated all the drag?
When it comes to small groups, there are two primary types of churches – churches of small groups and churches with small groups. Drag will subtly latch itself onto a church when leaders make the conventional decision to operate with small groups instead of deciding to be a church of small groups.
A church with small groups offers its people a buffet of ministry options to choose from – different programs and ministries to meet various needs and occupy everyone's time. Small groups are just one of the many options. This church may also have a midweek worship service, men's ministry events, women's ministry events, recovery programs, and ongoing adult education seminars. The list could go on and on. And all of these programs compete with one another.
A church of small groups focuses on two things and two things only – the weekend service and small groups. All ministry outside of the weekend service happens through groups. No other programs or extra ministries exist, so there is no competition for group involvement and effectiveness.
If you want more than 30 to 40 percent of your attenders involved in small groups, you must choose to be a church of small groups. Otherwise, you will be putting drag on your own system.
              – Nelson Searcy and Kerrick Thomas, with Jennifer Dykes Henson
The above excerpt is from p. 65-66 of Activate: An Entirely New Approach to Small Groups.
Drawing from the startling success of small groups at The Journey Church, Nelson Searcy and Kerrick Thomas debunk the myths, set the record straight, and show how church leaders can implement a healthy small group ministry that gets the maximum number of people involved and solves many of the important problems facing churches of all sizes. These practical strategies will produce life-changing results.
P.S. – Click here to grab your copy from Amazon today!