Exclusive Special Just for Executive & Associate Pastors!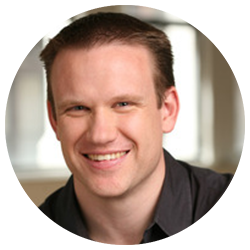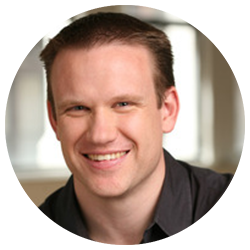 You're Invited to Join the Executive & Associate Pastor Coaching Network with Kerrick Thomas, Executive Pastor @ The Journey Church
Just $198 per month only thru Saturday, September 30th — lowest rate ever!
---
This 12-Month Executive & Associate Pastor Coaching Network is normally $347 a month . . . but for a limited time it's over 40% off. Just $198 a month. That's almost $1,800 in savings!
PLUS…if you sign up now we will throw in for FREE 3 BONUS resources with a value of over $899: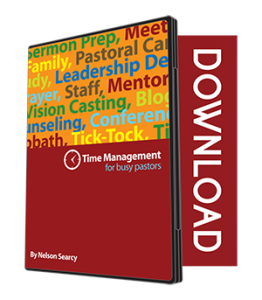 Time Management for Busy Pastors ($299.95 value)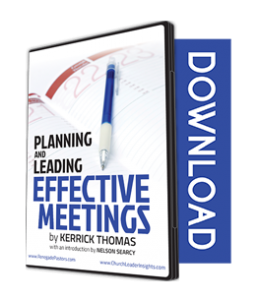 Planning and Leading Effective Meetings ($299.95 value)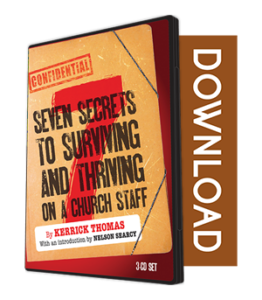 7 Secrets to Surviving and Thriving on a Church Staff ($299.95 value)
Just $198 per month when you sign up by Saturday, September 30th — Click here to join now!
Join this Exclusive Coaching with Kerrick Thomas and Increase Your Leadership Skills in 12 Key Areas!

The Executive & Associate Pastor Coaching Network includes 12 monthly online sessions — hands-on coaching from Kerrick where he shows you step-by-step how to grow the skills necessary to be an effective Executive Pastor as well as master the 8 Systems of a Healthy Church from an Executive/Associate Pastor perspective.
New on-demand, online module format
Multiple online sessions that you can fully participate in anytime!
Receive BOTH the audio and video
Access each session through your private Coaching Hub

Through this powerful, 12-month coaching network you will cover the top 12 Executive Pastor challenges, such as:
The Eight Systems of a Healthy Church®
The relationship with the Senior Pastor
Hiring and leading staff (and de-hiring ineffective staff)
Planning strategies / processes
Stewardship / finances
Space / facilities
Assimilation / evangelism / new believer / follow-up / member retention
And more!
You'll also receive hundreds of dollars in best-selling systems resources for FREE during your membership, including: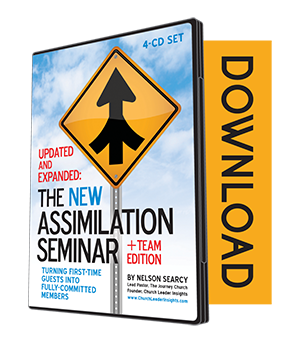 Updated & Expanded: The Assimilation Seminar + Team Training – $599.95 value, yours FREE!
The Worship Planning Seminar – $299.95 value, yours FREE!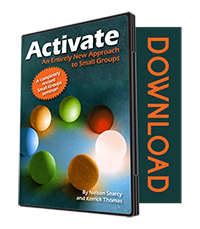 The Activate Seminar: An Entirely New Approach to Small Groups – $299.95 value, yours FREE!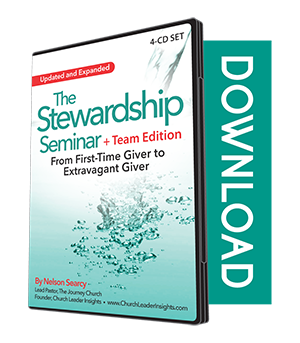 The Stewardship Seminar – $299.95 value, yours FREE!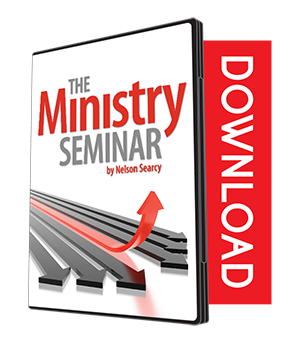 The Ministry Seminar – $299.95 value, yours FREE!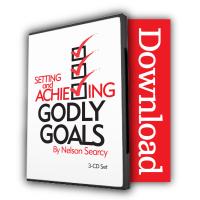 Setting and Achieving Godly Goals – $299.95 value, yours FREE!
Finally, A Coaching Network To Fit Your Busy Schedule!
ON-DEMAND:
Available now via a new on-demand, online module format, where you can participate at your convenience each month. Your experience will be identical, no matter when you log in. You'll receive 12 online sessions over the course of this network that you can fully participate in anytime. And unlike other networks, you'll receive both the audio and video. You can access each session through your private Coaching Hub.
IN-DEPTH:
Led by Kerrick, this network is based on the 8 Systems of a Healthy Church® and the top 12 areas that we've identified as crucial to your success and fulfillment as an Executive or Associate Pastor. The Renegade Pastor Platinum level goes further than Silver and Gold levels — it is a coaching deep dive into ONE focused system.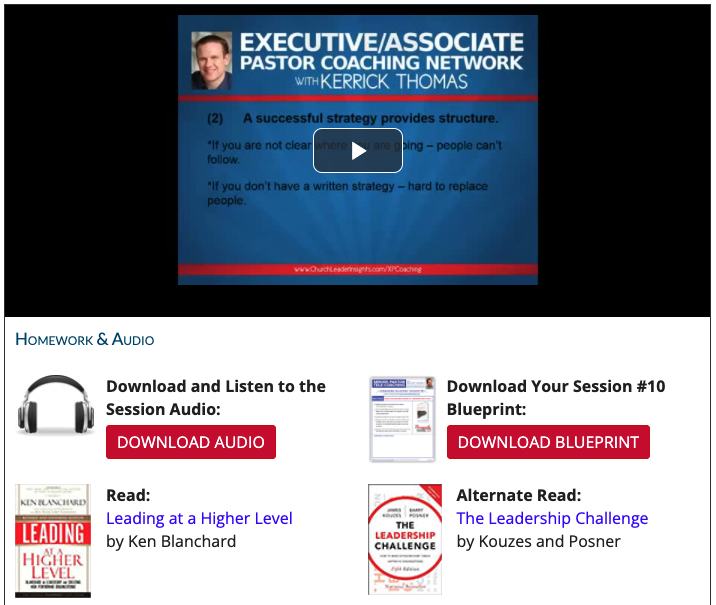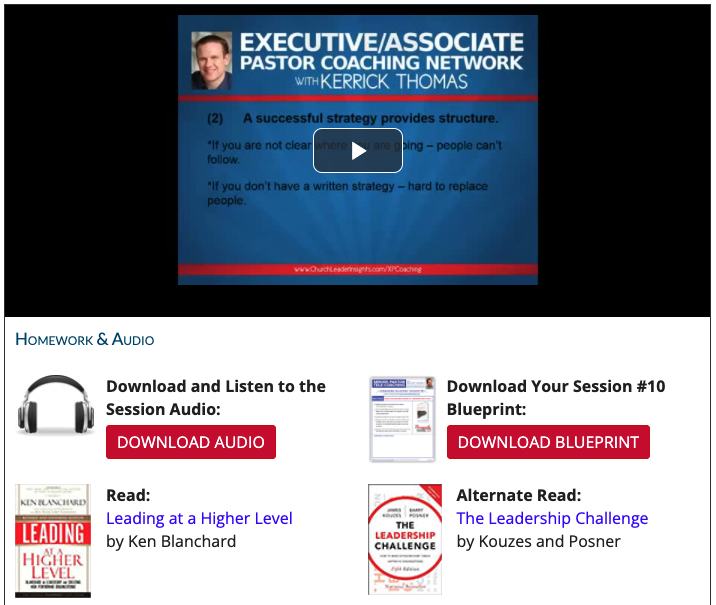 AFFORDABLE:
JUST $99/MONTH TO ADD ON TO YOUR EXISTING RENEGADE PASTORS MEMBERSHIP (Normally $248/month add-on)
or $198/MONTH IF YOU ARE A BRAND NEW COACHING MEMBER (Normally $347/month Plus Get $895.45 in Immediate Renegade Pastor Bonuses with your FREE Renegade Silver membership!)
Your membership includes all 12 coaching sessions, Q&A phone calls and unlimited access to Kerrick and the CLI team over the course of the network.
ALL MEMBERS WILL HAVE ACCESS TO THOUSANDS OF DOLLARS IN BONUS RESOURCES RELEASED EACH MONTH DURING YOUR ONLINE COACHING!
Just $198 per month when you sign up by Saturday, September 30th — Click here to join now!
HERE'S WHAT YOU CAN EXPECT IN THE EXECUTIVE & ASSOCIATE PASTORS COACHING NETWORK
Session 1: THE SIGNIFICANCE CHALLENGE & CHURCH SYSTEMS OVERVIEW
We begin by discussing the role of the Executive Pastor and how to find great fulfillment as a 2nd chair leader in your church. And after gaining a more thorough understanding of each of the Eight Systems of a Healthy Church, you can immediately start evaluating the strengths and weaknesses of your church. You'll be able to develop a clear and easy-to-implement plan for the rest of your coaching experience.
Session 2: THE SENIOR PASTOR CHALLENGE
Perhaps the most important session of the network – here Kerrick will talk about how to get the most of the Sr. Pastor/Executive Pastor relationship. Replace frustration with fulfillment and stagnation with effectiveness. We'll show you some practical steps to take to improve your relationship, to be better heard and appreciated – and 3 questions you can ask your Sr. Pastor that will greatly enhance your communication!
Session 3: THE ASSIMILATION CHALLENGE
Kerrick will give you immediate next steps that you can take this Sunday to reach and keep more first-time guests in your church. These simple "Big Rocks" will have you seeing immediate results!
Session 4: THE WORSHIP PLANNING CHALLENGE
Regardless of your music, creative elements or traditions, Kerrick will share creative and proven ways to take your worship experience to the next level. PLUS, he'll share four evaluation questions you can ask yourself and/or your staff every Monday so that you can improve Sunday after Sunday. You will also learn how to maximize your preaching through a One-Year Preaching Calendar. This session will immediately relieve your stress of having to plan and prepare from week to week.
Session 5: THE STAFFING CHALLENGE – PART 1
Staffing can bring the greatest joys and the greatest headaches as you lead your church. In Part 1 of staffing Kerrick will guide you on avoiding the multiple landmines when it comes to recruiting and hiring staff.
Session 6: THE STAFFING CHALLENGE – PART 2
In Staffing Part 2 – Kerrick will guiding you in the best practices for leading and motivating staff. We'll discuss weekly meeting schedules and how meetings can be "the playground of champions" – even if they aren't at your church right now. We'll also talk about firing and de-hiring staff. Even if you don't have any staff, these are practical steps that you can take to lead your key leaders.
Session 7: THE EVANGELISM CHALLENGE
In this session on Evangelism, Kerrick will help you create a culture of Evangelism in your church. If your church has been stagnant for years or is experiencing explosive growth, we will give you the tools necessary to raise the evangelistic temperature of your church.
Session 8: THE SMALL GROUPS CHALLENGE
100% participation – that is the goal of this session. What can you do in your Sunday School or Small Groups Ministry that will help you get 100% participation? In this session, Kerrick will share how The Journey (and numerous coaching alumni) consistently exceed that goal, regardless of denomination, location or background!
Session 9: THE STEWARDSHIP CHALLENGE – PART 1
Stewardship is a big system! In this first part of two, Kerrick will give you the basic steps that you can take to implement a healthy Stewardship System that is focused on discipleship as the ultimate goal.
Session 10: THE STEWARDSHIP CHALLENGE – PART 2
In this advanced session on Stewardship, Kerrick will give you time-tested tools that have consistently helped coaching alumni increase their offerings! We'll also discuss financial ethics and creating and maintaining a purpose-focused budget.
Session 11: THE MINISTRY & LEADERSHIP CHALLENGE
Kerrick will give you an effective plan to help increase the number of volunteers in your church. You'll also learn how to "Create a First Serve" opportunity that will motivate your people to serve. In addition, you'll learn how to create a "Leadership Ladder" for every area of ministry in your church.
Session 12: THE STRATEGY & SELF-DEVELOPMENT CHALLENGE
In this final session, Kerrick will help you create a church strategy utilizing all the tools that you've accumulated during the network. You'll evaluate the health of each system in your church and what you can do to take them to the next level. And you'll learn how to keep growing and challenging yourself in the coming year!
PLUS, you'll receive a "Coaching Blueprint" that gives you specific next steps. There are "Getting Started" next steps that will help you implement the very basics of the system, an "Accelerated Blueprint" that will guide you to implement beyond the basics if you have previous experience with the 8 Church Systems!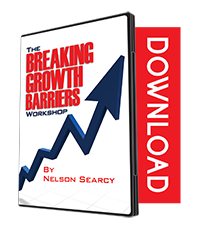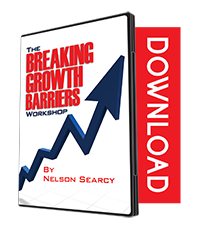 ADDITIONAL IMMEDIATE BONUS #1!
The Breaking Growth Barriers Workshop ($599.95 value)
In this live recording of the popular six-hour workshop, Nelson Searcy leads you to identify and break the nine most common growth barriers that all churches face (and keep on facing), regardless of size.
In this FREE BONUS resource you will learn:
Why God gives us time to break growth barriers
The top two decisions you must make to break the next barrier
What is a growth barrier?
Practical steps to identify & break each of the top nine barriers
How to lead your church to identify and break each barrier
The 70% principle of space usage
How to identify barriers that are related to your leadership
How to staff for growth
The 30-50-20 principle of church
How to lay out a strategy for next steps after this workshop
How to cooperate with the Spirit in growing your church
The principle of spiritual readiness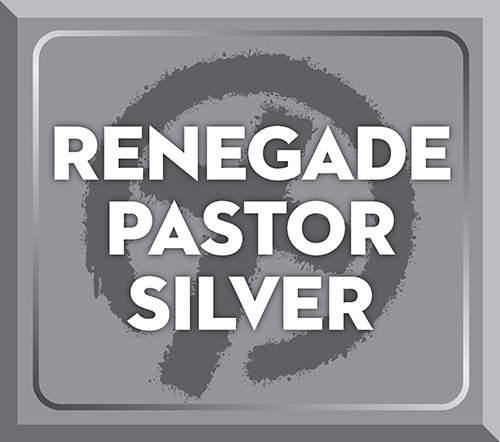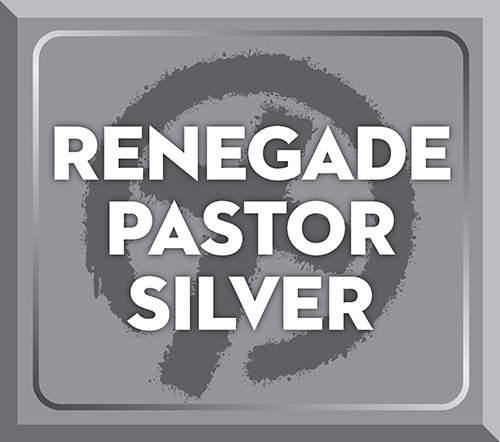 ADDITIONAL IMMEDIATE BONUS #2!
FREE Renegade Pastors Network Membership (Regularly $99.00/month)
A Renegade Pastor is someone who has abandoned "average" and is pursuing God's highest and best for their life, their ministry and their church.
Your membership benefits include:
A Monthly Leadership & Strategy Briefing call with me where you'll be challenged and guided to maximize your ministry each month
Monthly Equipping Interview Call where I interview other leading authors – past interviews include Steve Stroope, Patrick
Lencioni, Bill Easum and Gary McIntosh
MP3 and CD recordings of both the briefing and interview calls each month – don't worry if you can't make the live calls, you won't miss a thing
Members-Only Online Hub where you can access your files, resources and recordings at all times
Continually Updated Renegade Pastors Documents and Directory
30% Off Discount on all Church Leader Insights resources for the duration of your membership
And much more!
OVER $895.45 IN FREE BONUSES AS SOON AS YOU JOIN!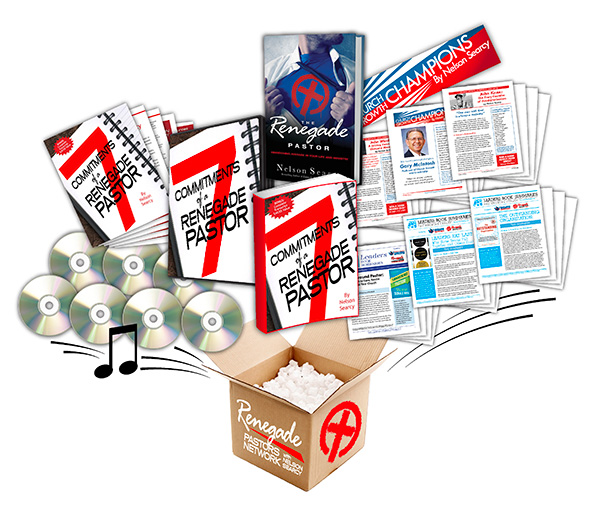 100% Coaching Guarantee!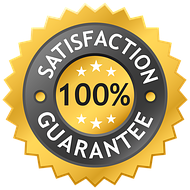 This network is not for everyone but if you choose to join, I would like to offer you a no-hassle, no questions asked guarantee. Here it is: I'm so confident that you will find this Network beneficial that any time you can call my office and tell me that this network isn't benefiting your church or your leadership ability and your membership will be canceled. Plus, you can keep any of the resources, MP3s or seminar materials that you have received to date.
In other words, I want to remove any fear you might have in joining this network.
You can try it with absolutely NO RISK!