Exclusive Opportunity to Help You Get 100% of Your Church in Groups!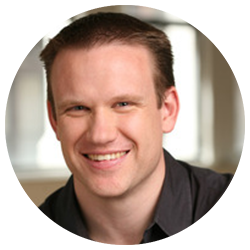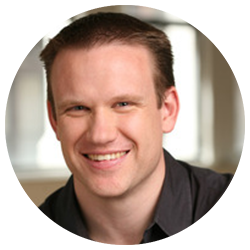 You're Invited to Join the NEW Small Groups Coaching Network with Kerrick Thomas, Executive Pastor @ The Journey Church
Just $198 per month only thru Saturday, September 30th — lowest rate ever!
---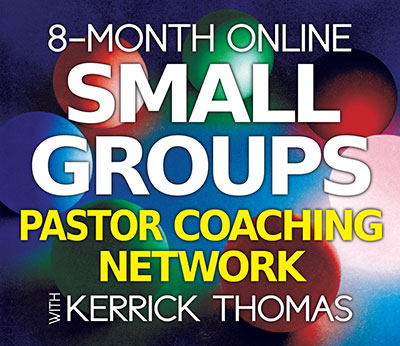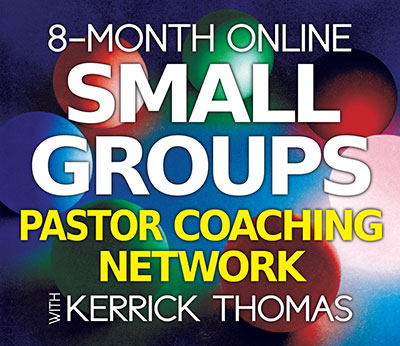 This Small Groups Coaching Network is normally $347 a month . . . but for a limited time it's over 40% off. Just $198 a month. That's $1,200 in savings!
PLUS…if you sign up now we will throw in for FREE 3 BONUS resources with a value of over $899: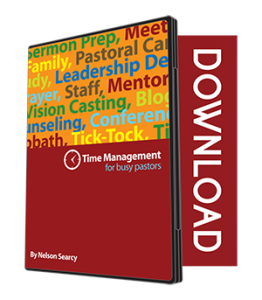 Time Management for Busy Pastors ($299.95 value)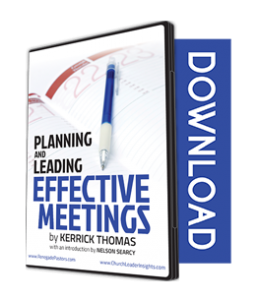 Planning and Leading Effective Meetings ($299.95 value)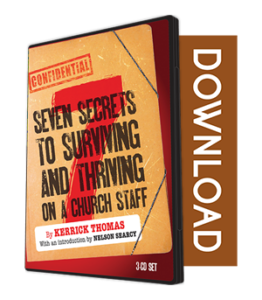 7 Secrets to Surviving and Thriving on a Church Staff ($299.95 value)
Just $198 per month only thru Saturday, September 30th — Click here to join now!
Join this Exclusive Coaching with Kerrick Thomas and get 100% of Your Church in Small Groups!

The Small Groups Coaching Network includes 8 monthly online sessions — hands-on coaching from Kerrick where he walks you step-by-step and month-by-month through two entire semesters of the Activate Semester-Based Small Group System so you can implement the system and see incredible participation in your church as well!
New on-demand, online module format
Multiple online sessions that you can fully participate in anytime!
Receive BOTH the audio and video
Access each session through your private Coaching Hub

Through this brand new, 8-month coaching network you will:
Build a small group ministry that will see 100% participation.
Learn how to implement and get people plugged into ONLINE Small Groups at your church (we'll show you step-by-step).
Avoid the same traps that small group ministries fall into over and over again.
Have small groups that are outward-focused.
Discover what the ideal size for a small group is and why.
Create a small group environment that encourages friendships to form.
Understand the advantages semester-based groups have over long-term groups.
Develop a simple and clear sign-up system that will multiply involvement.
Utilize the flow of the yearly calendar to maximize sign-ups and life-change.
Grow new small group leaders without overwhelming them with trainings.
Multiply small group leaders without having to split up existing groups.
Implement a small group structure that is clear, produces results and can work in your church!
You'll also receive hundreds of dollars in best-selling resources for FREE during your membership, including: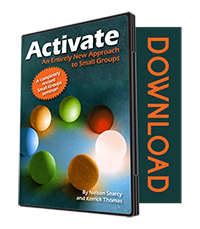 AVAILABLE TODAY WITH YOUR FIRST SESSION! The Activate Seminar: An Entirely New Approach to Small Groups – $299.95 value, yours FREE!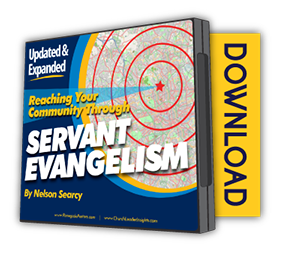 Reaching Your Community for Servant Evangelism – $49.95 value, yours FREE!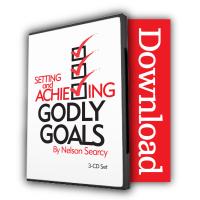 Setting and Achieving Godly Goals – $299.95 value, yours FREE!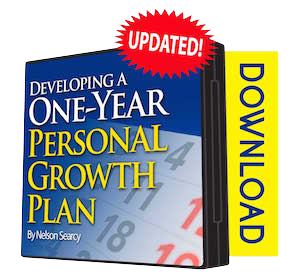 Developing a One-Year Personal Growth Plan – $49.95 value, yours FREE!
Finally, A Coaching Network To Fit Your Busy Schedule!
ON-DEMAND:
Available now via a new on-demand, online module format, where you can participate at your convenience each month. Your experience will be identical, no matter when you log in. You'll receive 8 online sessions over the course of this network that you can fully participate in anytime. And unlike other networks, you'll receive both the audio and video. You can access each session through your private Coaching Hub.
IN-DEPTH:
Led by Kerrick, this network goes in-depth on small groups that he has identified and taught to thousands of churches, through books, resources and live events. The Renegade Pastor Platinum level goes further than Silver and Gold levels — it is a coaching deep dive into ONE focused system.
AFFORDABLE:
JUST $99/MONTH TO ADD ON TO YOUR EXISTING RENEGADE PASTORS MEMBERSHIP (Normally $248/month add-on)
or $198/MONTH IF YOU ARE A BRAND NEW COACHING MEMBER (Normally $347/month Plus Get $895.45 in Immediate Renegade Pastor Bonuses with your FREE Renegade Silver membership!)
ALL MEMBERS WILL HAVE ACCESS TO THOUSANDS OF DOLLARS IN BONUS RESOURCES — NEW RESOURCES RELEASED EACH MONTH DURING YOUR ONLINE COACHING!
Just $198 per month only thru Saturday, September 30th — Click here to join now!
HERE'S WHAT YOU CAN EXPECT IN THE BRAND NEW SMALL GROUPS COACHING NETWORK
Session 1: FOCUS & THINK FROM THE INSIDE OUT
We begin the network by talking about how to begin planning in advance. 3 months before the small groups begin – your team takes time to evaluate the current and previous small group semesters, create a calendar and ask list and set goals for the upcoming small group semester. We also focus on the BIG IDEA of targeting people who are on the periphery of your church and not yet connected.
Session 2: FORM & THINK LARGER
In Session 2 we will explore how to make the BIG ASK of potential small group leaders and what it takes to get a group confirmed for people to begin signing up. We'll also look at the BIG IDEA of why the best groups have 12-15 people attending every week. And that's why you should let 18-20 people sign up for each group. You'll get a lot out of this session!
Session 3: FILL & THINK SHORT-TERM
In Session 3 we will talk about fundamentals of getting people to sign up for small groups on Sunday and on-line. And…we'll tell you the biggest mistakes churches make that limit their small group sign ups. We'll also explain why semester-based small groups get more sign ups, create more excitement and participation and ultimately lead to more relationships and spiritual growth than the traditional model of on-going small groups.
Session 4: FACILITATE & PROMOTION MONTHS
In this session Kerrick will share with you The Journey's philosophy of "as-you-go" training for small group leaders that is based on an apprentice-model. And we'll show you how we lead effective two and a half hour small group leader trainings before each semester begins. And this month's BIG IDEA will focus on how you get more people signed up for groups by having everyone sign up at once during a focused and frenzied Promotion Month than if you allow people to sign up every week of the year. The truth of this one will surprise you!
Session 5: FOCUS & THINK EASY (One Step Easy)
In Session #5 we begin our second semester of small groups together – so the training goes to a deeper level. We focus on how to set attendance goals, small group sign up goals, goals for the number of groups, goals for the number of group leaders and team leaders. And we'll also discuss how to make your sign-up process stream-lined and smooth and eliminate unnecessary steps that might be keeping people from signing up for your small groups.
Session 6: FORM & THINK AHEAD
In this session Kerrick will talk about how to form groups for the best chance of success. We'll talk about different types of groups (age-based, activity-based, community service, men's and women's, etc.) and how to set up your small group leaders for success by helping them choose the best time, location and topic. We'll also explore how getting on the semester-based system allows you to think ahead so you can lower your stress, work smarter and be more creative in your small group promotion and implementation.
Session 7: FILL & THINK FULL STAFF PARTICPATION
In Session #7 Kerrick will lead you through some creative and cutting-edge ideas of how to promote your small groups on Sunday, online and through email so that you can get the most possible people plugged-in and growing. In addition – Kerrick will talk through how the most effective small group systems are not lead by just one staff person – but how everyone on staff has a small group responsibility and has "skin in the game."
Session 8: FACILITATE & THINK LEADER MULTIPLICATION
In our final online session together Kerrick will talk about how you train your leaders on an on-going basis even after the small groups semester has begun. We will also share some of the secrets of leader retention and the most important things a small group leader needs to do during the first two weeks of their group to make sure the group is successful. We'll also share some important and simple steps to help you identify and recruit new leaders every semester. Every semester at least 25% of Journey's small group leaders are first-time leaders. We'll explore how in Session #8!
Just $198 per month only thru Saturday, September 30th — Click here to join now!
✅ Yes Kerrick, I'm ready to join the NEW online Small Groups Coaching Network for only $198 a month (Normally $347 per month) Saving Over 40% — PLUS receive 3 free bonus resources ($899.85 value)!
Note: If I'm a current Silver member, I'll be upgraded to Platinum at the $198 monthly rate and will not see a separate charge for Silver.