Attention Senior Pastors: FREE for the very first time!
Free Registration + bonuses - Save your spot now!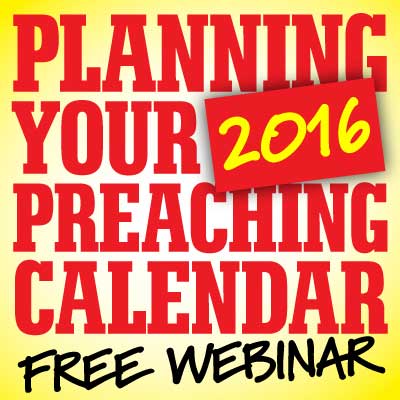 Save Yourself Hours of Planning - Register Now for the Planning Your 2016 Preaching Calendar Webinar
Register for FREE - All NEW and Completely Updated for 2016! PLUS - when you attend, you'll receive Over $239.00 in bonuses - including two surprise sermon series and Nelson's actual 2016 preaching calendar from The Journey Church!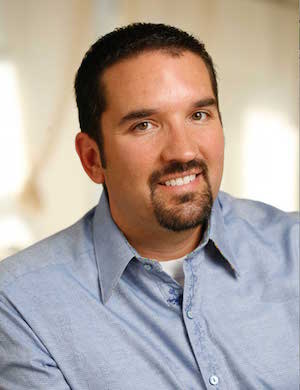 Nelson Searcy
Lead Pastor
The Journey Church
Hi, I'm Nelson Searcy, Lead Pastor of the Journey Church and Founder of Church Leader Insights. My mission is to help you grow your church, develop as a leader and abandon average in your ministry. I've written over 80 church growth resources and 14 books.
As a multi-site pastor preaching over 40 times a year, I know the weekly grind of preaching week in and week out. I'd like to walk you month-by-month through the specifics of the 2016 calendar to help you plan your preaching in advance! This valuable tool has allowed me to increase my impact - and the impact of the 2,100+ pastors I've coached - each time I step into the pulpit.
This UPDATED FOR 2016 - 90-minute training will literally
Save you HOURS of planning time
Help you relieve stress
Increase your creativity
Click here to sign up now for FREE - and choose from five convenient times!
- Nelson
New Content... New Year... Don't Miss Webinar!
Limited space available. Don't wait!
You're invited to join Nelson Searcy for this webinar where you'll learn how to reduce your stress and increase your creativity over the next year. Nelson will walk you, month-by-month, through the specifics of the 2016 calendar to help you plan your preaching in advance!
PLUS you'll get a copy of Nelson's actual 2016 Preaching Calendar from the Journey Church!
Best of all,you can experience this webinar from the comfort of your home or office (all you need is a computer with speakers or headphones and internet access - no phone line or long distance required).
You cannot afford to miss this webinar - it will save you hours of planning work and help you ensure that each service next year has maximum impact! 
On this BRAND NEW, 90-minute training event, you will discover:
When, specifically, to plan your 2016 Big Days (and when not to plan them).
The pitfalls and possibilities built into the 2016 calendar.
How to make the most of people's natural seasonal patterns.
The best times in 2016 for each of the 3 different types of sermon series (attraction, growth & balance).
How to make Easter in 2016 more effective than ever at your church.
Which days you can expect fewer people and how to best use those days.
Plus much more!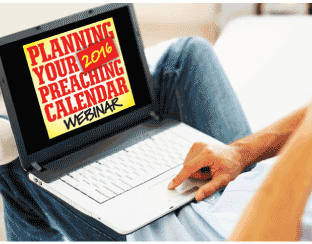 EASY TO PARTICIPATE:
To access this event, all you need is a computer with speakers or headphones and Internet access. Nelson will teach you through the Internet; you'll be able to hear him and see his notes online.
---
Get this time-saving and stress-relieving webinar today for only FREE - PLUS when you register and then attend your selected webinar, you'll receive these Bonus Resources:
Planning a One-Year Preaching Calendar ($39.95 value!)
- A copy of Nelson's actual 2016 Preaching Calendar from The Journey Church!
- Two surprise sermon series from Nelson ($199.00 value)
CLICK HERE TO REGISTER NOW FOR FREE (OVER $278.00 VALUE)
Hurry - Register now for FREE - while spots still available!
YES! Nelson, I'd like to register for the "Planning Your 2016 Preaching Calendar Webinar" for FREE plus over $239.00 on bonuses when I attend including Nelson's actual 2016 Journey Preaching Calendar!
After your 90 day trial of the Renegade Pastors Network, you will be billed $99 and every 30 days after that. You can cancel at any time. Only submit the form once, otherwise more than one subscription may be charged to your account. Your statement will show the charge from the Nelson Searcy Company.
Your Renegade Pastor membership subscription is for ONE church. Please do not distribute these resources to any other church, organization, or individual. If you run a network, please contact us about network pricing. All materials are protected by federal copyright laws and cannot be distributed or reproduced without written consent.
If you have any questions about your membership, please contact Scott Whitaker at scott@churchleaderinsights.com or by calling 561-921-8488 ext 5.
---
Nelson Searcy
Nelson Searcy is an experienced church planter, coach and church growth strategist, working with churches in over 45 denominations. He started coaching pastors in 2006 and has personally coached over 2100+ senior pastors, helping them break common growth barriers like 125, 250, 500, 1000 and beyond, all while maintaining personal life and ministry balance.
As founder of Church Leader Insights and the Renegade Pastors Network, he has trained more than 50,000 church leaders (3,000+ church planters). The Renegade Pastors Network is designed to help pastors abandon average and strive for God's best in their personal lives AND in their ministry. For more accelerated growth, pastors also participate in Nelson's Senior Pastor and Advanced Coaching network. Senior Pastor Coaching members average a 25% increase in attendance and a 20% increase in giving.
Nelson is also the Founding and Lead Pastor of The Journey Church, with locations across New York City and in San Francisco and Boca Raton, FL. He is the author of over 80 church growth resources and 14+ books, including The Renegade Pastor: Abandoning Average in Your Life and Ministry. His continued mission is to help church leaders around the world cooperate with God in creating healthy, thriving churches.